Preparing for consultant applications and interviews online course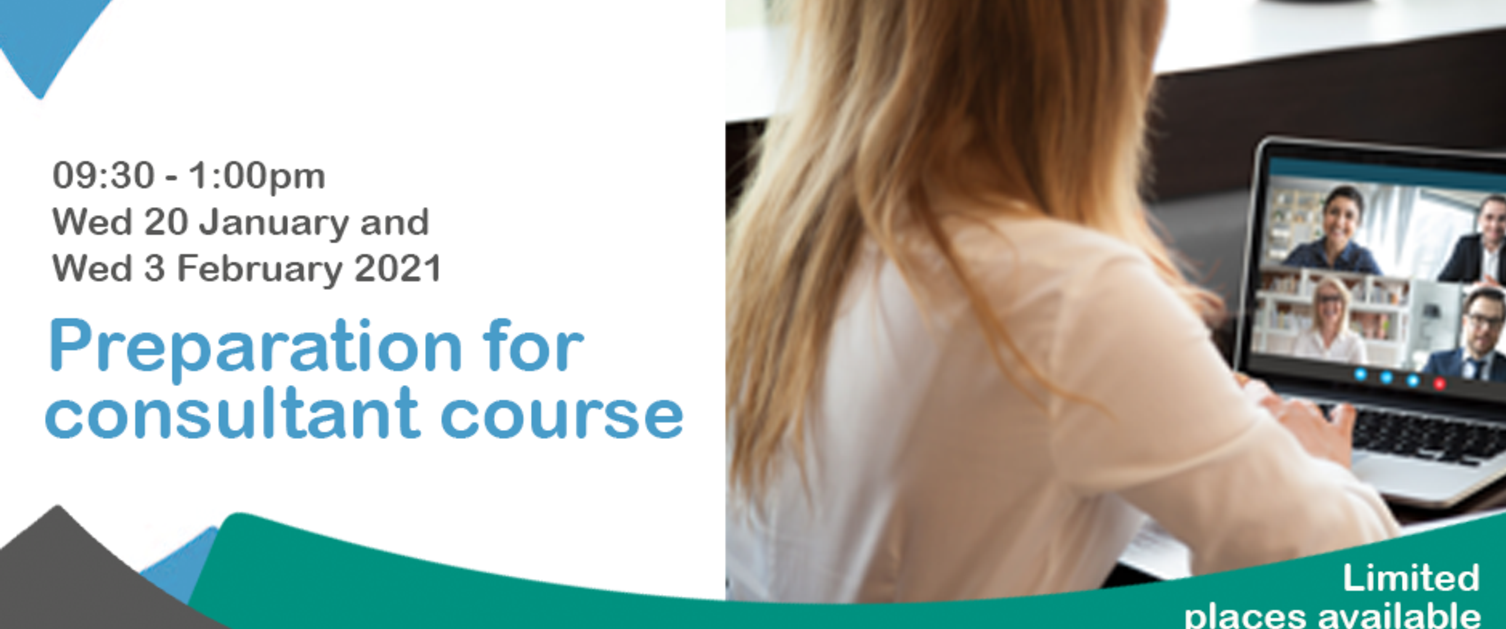 For the first time our 'Preparation for Consultant' course will be run virtually on Wednesday 20 January 2021 and Wednesday 3 February 2021 between 09:30 and 13:00, you will need to attend both dates.
Who should attend?
Final year medical and dental specialty trainees who are approaching consultant interviews.
What will the course cover?
• how to apply for consultant posts
• CV review
• mock interviews
• hints and tips on the interview process.
What will I need to do the course:
The course will take place on Microsoft Teams / collaborate so you will need a device that you can access the session on. Once you have registered a link will be sent to you with details of how to join ahead of the first day.
How do I apply:
Register on Eventbrite