NHS Wales students, trainees and staff benefit from digital revamp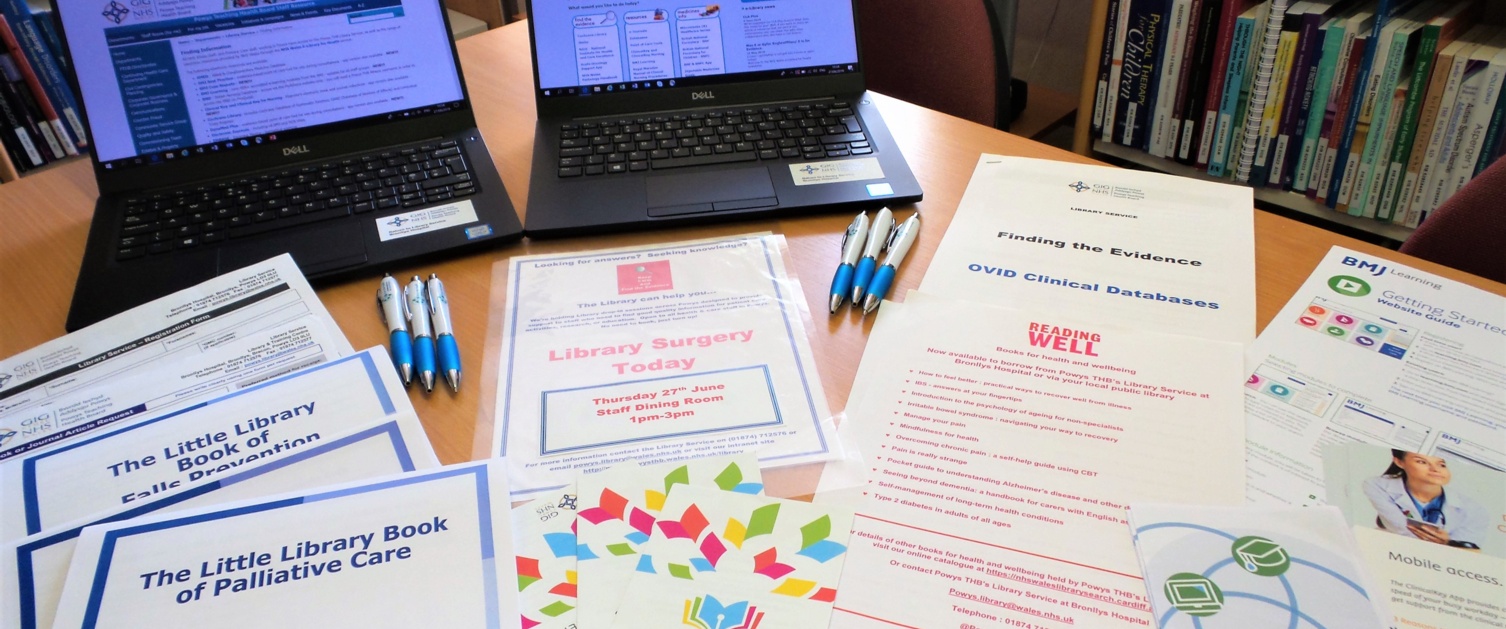 [The newly purchased IT equipment at an NHS Wales library.]
NHS students, trainees and staff in Wales have benefitted from brand new IT equipment thanks to £50k funding from Health Education and Improvement Wales (HEIW).
Health boards and trusts across Wales have received new hardware, including laptops and desktops, for their postgraduate education centres and libraries.
The digital investment will assist centres across NHS Wales in their delivery of first-class education and training opportunities for undergraduate students, postgraduate trainees and other members of staff within the health boards and trusts.
Hospital libraries in Wales provide NHS Wales staff and students with access to services and resources such as e-books, e-journals and databases.
Meg Gorman, NHS Libraries Partnerships Leader & Dean's Library Adviser, said: "This has been a great opportunity to increase the access to IT facilities in our libraries. We are sure this will have a positive impact on education and patient care as staff will have improved access to online resources."
Jane Parry, Library Services Manager at Powys Teaching Health Board, explains how the new laptops are giving the library in Powys greater flexibility to promote their services: "The new laptops are a great addition to the library's facilities. Being so rural, having IT kit we can take with us when we run library drop-ins, training sessions and other events at sites across Powys is vital."
IT facilities available to medical trainees in the doctors' mess areas will also be improved, allowing for better access to information which supports training.
Julie Rogers, Deputy Chief Executive and Director of Workforce and Organisation Development at HEIW, said: "We are delighted to be able to support healthcare students, trainees and staff across Wales through this investment in their IT provision.
"Having access to high quality digital equipment and resources is vital to ensure trainees are equipped to complete their training programmes to the best of their ability and therefore deliver the best possible patient care."
ENDS
Notes to editors:
A total of 28 laptops, 16 monitors and 51 desktops were distributed by HEIW to health boards and trusts in Wales.
Health Education and Improvement Wales (HEIW) was established on 1 October 2018. It is a special health authority within NHS Wales created by bringing together three key organisations for health: the Wales Deanery; NHS Wales's Workforce Education and Development Services (WEDS); and the Wales Centre for Pharmacy Professional Education (WCPPE).      
Sitting alongside health boards and trusts, HEIW has a leading role in the education, training, development, and shaping of the healthcare workforce in Wales. Its key functions include education and training, workforce development and modernisation, leadership development, strategic workforce planning, workforce intelligence, careers, and widening access.     
Further information can be found at https://heiw.nhs.wales/