New MedTRiM Resilience and Wellbeing online courses available to all NHS staff during COVID-19 pandemic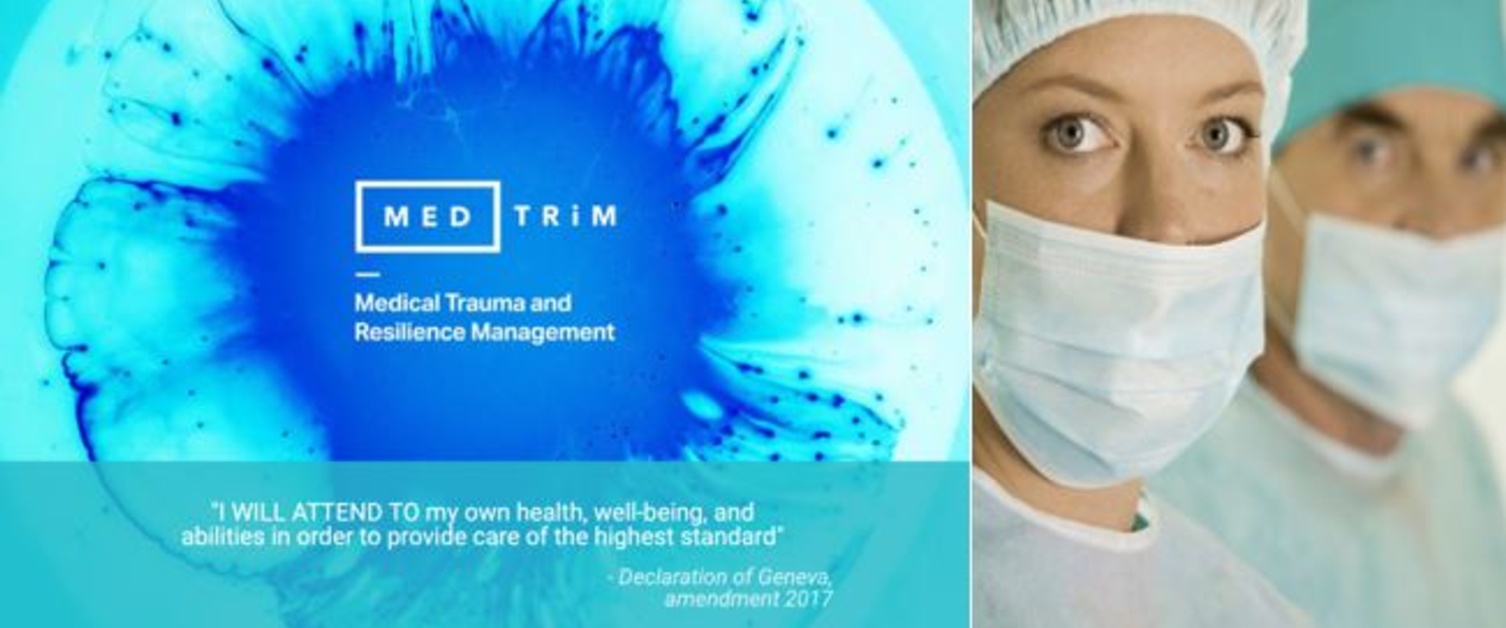 New online blended courses are available to support the ongoing psychological resilience and wellbeing of NHS staff in Wales during the COVID response.
The courses allow previous NHS staff attendees to revise their Medical Trauma Resilience Management (MedTRiM) training, while restrictions to normal working practices are in place. An additional full subscription only, MedTrim practitioner course will be available from this July. All courses present opportunities for self-directed study and interaction with the MedTRiM expert facilitators.
MedTRiM was developed several years ago by Dr Mark Stacey, Consultant Anesthetist and Associate Dean (New Initiatives at Health Education and Improvement Wales) in collaboration with Professor Andy McCann and Steve Eaton MBE of DNA Definitive. The courses have achieved international interest with well over 1,200 clinicians attending the training courses from across the UK.
The course material provides a strategy for dealing with potentially harmful healthcare associated events and a variety of skills to enhance your own wellbeing.
As well as learning how to implement the MedTRiM Organisation Management approach, the course emphasises the need for self-care, and a range of evidence-based wellbeing strategies developed for the courses. Known, as the Welbeing Baker's Dozen, thirteen strategies are highlighted through the training.
Previous course attendees, F2's Charlie (ABUHB) and Hattie (CVUHB) describe their course experience as "what we learnt was so useful, we started planning an education day around the course content, to take back to our 5th year medical students, in our lunch break".
In collaboration with the world class learning provider, MiMentor, the first online blended learning course is now available, this MedTRiM Short Refresher course is intended for individuals who have previously attended a MedTRiM course.
For further information please see our webpage.