New development framework and interactive competency tool launched for Wales' infection prevention and control workforce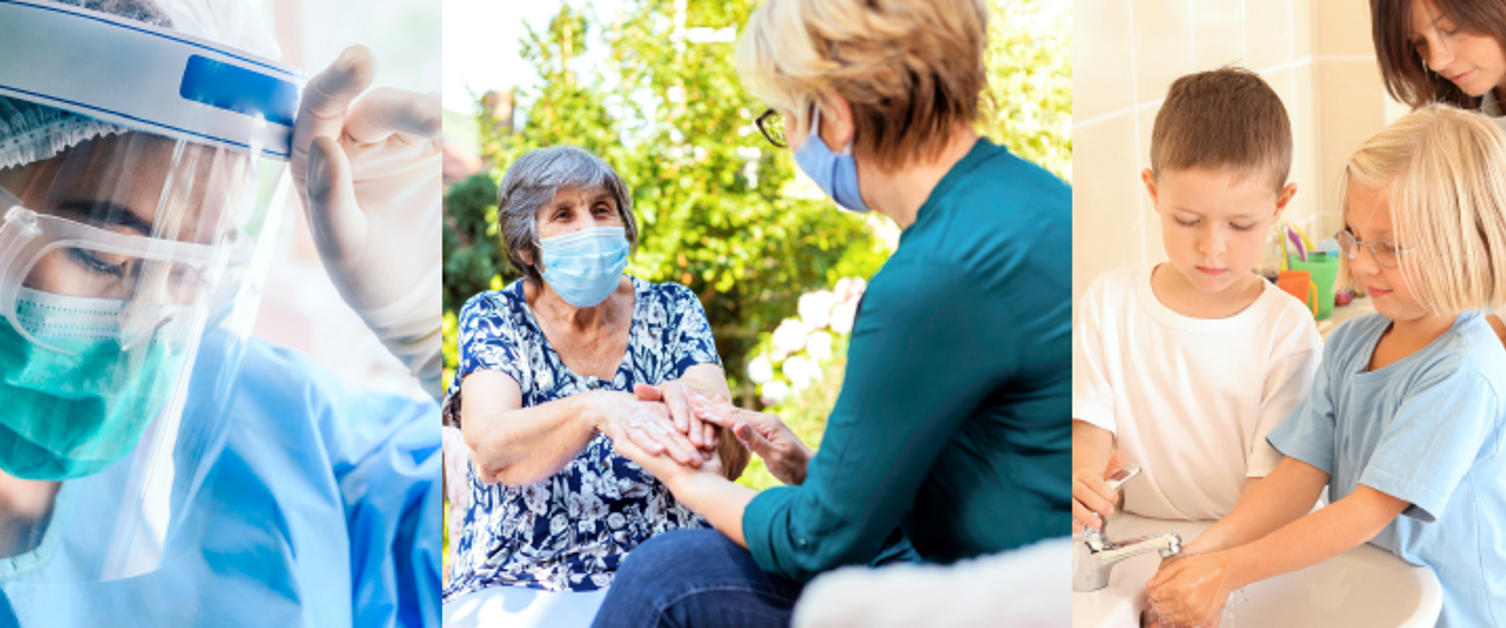 To mark the beginning of International Infection Prevention Week (16-22 October), Health Education and Improvement Wales (HEIW) is pleased to publish the All Wales Education, Learning and Development Framework for the Wales Specialist Infection Prevention and Control (IPC) workforce.
Multi-professional IPC experts and representatives from health, social care and educational organisations across Wales collaborated to develop this new framework and a digital interactive tool.
The resource will assist IPC specialists to reflect on their current level of practice and identify areas where they can benefit from further learning, education and development, to enhance or develop skills within their role.
The framework highlights specific areas of training, learning and development that will enable the IPC workforce to build on identified and relevant competencies and meet essential IPC workforce needs that are critical for the next five years in Wales.
The framework and interactive tool can be assessed, here.
More about International Infection Prevention Week
International Infection Prevention Week aims to raise awareness of the fundamental role that infection prevention plays in improving patient safety.
Preventing harm to patients, health workers and visitors due to health care-associated infections (HAIs) is fundamental to achieve safe quality patient care and we will continue to work in partnership with stakeholders and colleagues across NHS Wales to ensure continued effective infection prevention and control measures in Wales.
In addition to the new learning and development framework, here's four other key infection prevention and control projects delivered by HEIW over the last twelve months.
Lisa Basset, Programme Manager for Urgent and Emergency Care at HEIW outlines how each piece of work has helped to support the compliance of good infection control and prevention practice across the health and social care sector in Wales.
1. All Wales Infection Prevention and Control Training, Learning and Development Framework for Health, Social Care, Early Years and Childcare
"This essential framework was developed by our team following robust stakeholder engagement to provide a consistent approach to building infection prevention and control expertise and support good infection, prevention and control practice across NHS Wales." The framework for Health, Social Care, Early Years and Childcare can be accessed, here.
2. Refreshed mandatory NHS Infection, Prevention and Control Mandatory Training
"We have refreshed the mandatory NHS Infection, Prevention and Control mandatory training for all NHS Wales employees with new resources developed for the social care and early years sector, and an online course aimed at senior operational level colleagues. The engaging eLearning resources reinforce that every one of us has a responsibility to prevent the spread of infection, in healthcare settings and beyond. All NHS employees can access the training on ESR."
3. New pilot of two IPC workbooks: Guidance for Care Homes and Domiciliary Care Staff
"We have been involved in the development of two bespoke workbooks for Wales with IPC colleagues in North Yorkshire and Public Health Wales IPC Community team. Existing workbooks in England have been revised for Wales with contribution from Care Forum Wales, Social Care Wales, Commissioning Wales, among other stakeholders. The workbooks contain practical information on standard infection control precautions (SICPs) and information on specific infections and procedures. The overall aim of these evidence-based resources is to support best practice in infection prevention and control aligned to the All Wales IPC Learning and Development Framework."
4. Infection Prevention and Control Animation
"We developed a short-animated video to reinforce best practice infection prevention and control behaviours of both staff and visitors in health and care settings. The animation features an engaging rhyme, which aims to improve awareness of the importance and responsibility of infection prevention and control for all, to help support a reduction in the spread of infection and infection diseases." Watch the animation on the HEIW YouTube channel, here.
Visit our Infection Prevention and Control webpage to find out more about our work in this area.