Mentoring national champions - Disability History Month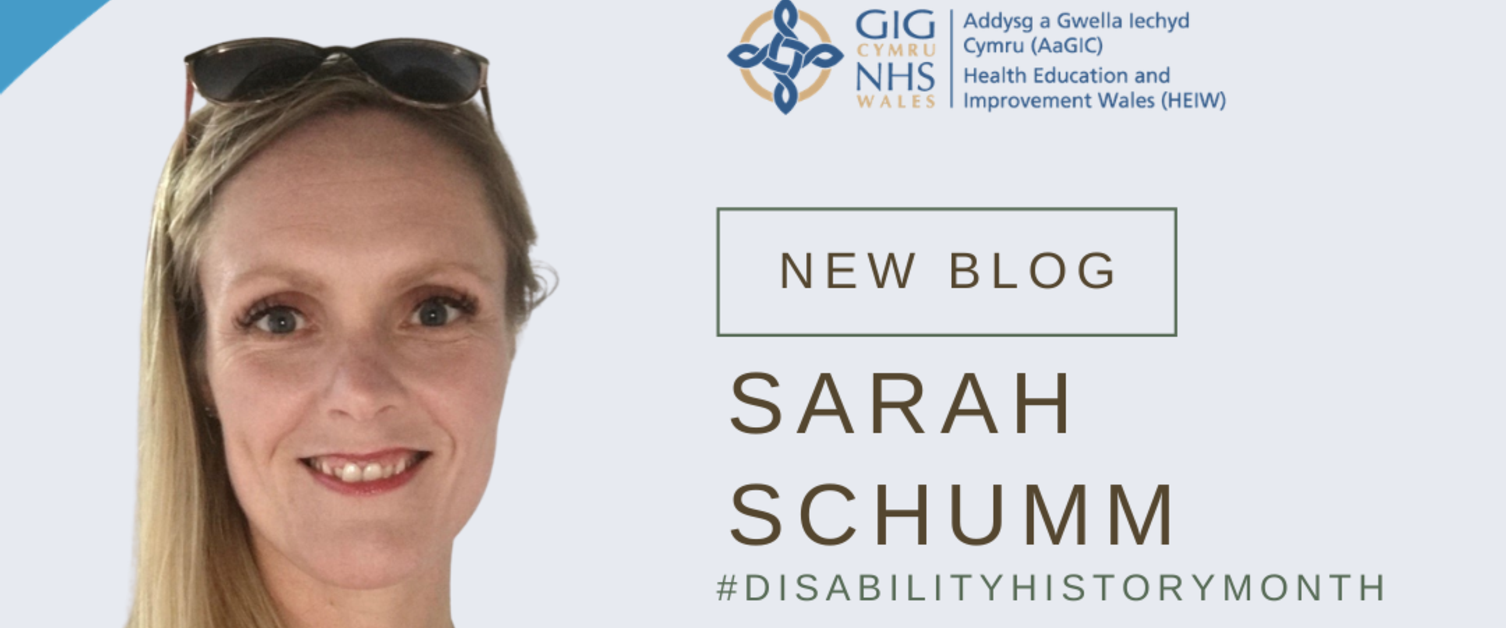 Sarah Schumm is a Community Optometrist and currently, one of our Welsh Clinical Leadership Training Fellows. To raise awareness of Disability History Month, Sarah has shared her experiences of volunteering with disabled children in her local community.
---
By Sarah Schumm.
Currently, I am lead development coach for Torfaen Dolphins, coaching and managing four able bodied squads for children aged 6-12 and the Spartans squad, our disability squad for children and young adults aged 8-22.
Being a swim coach is one of the most rewarding experiences I have ever had the pleasure of doing. I was a keen swimmer when I was younger, even swimming internationally for Wales. I therefore wanted my children to learn this life skill and so, to help encourage them, I undertook my coaching qualification. Just a few years later, I was asked to become lead coach for the youngsters.
There are various disabilities that attend our Spartan group and swimmers with disabilities who swim within our development and performance squads.
Let's take Dylan as an example. Dylan has been one of my swimmers since he joined Torfaen Dolphins, and I am immensely proud of him. He has worked tirelessly to get selected for the GB squad and I have a fantastic relationship with him. I integrated him into the development squad to increase his training and he has gone from strength to strength - I don't give him an inch! His parents are incredibly supportive and I am incredibly lucky to have him as part of my team. As his development progressed, his friend (also a Dylan) joined us and the training partnership these two have formed has been a pleasure to watch. Covid-19 has come at rather an unfortunate time as they were due to fly to Turkey for the GB World Championships, but we will take the opportunity to train harder in preparation for the next!
And it isn't just the two Dylans who make me proud. We have a teenage lower leg amputee and a teenage upper limb disability who is not only a Swimming Teachers' Association (STA) ambassador, but also in the Welsh Para Development Squad; there are several swimmers with cerebral palsy, two of whom are in the Welsh Para Development Squad; three Down Syndrome swimmers, two of which are in the GB squad, not to mention many autistic children, two of whom are in the Welsh Para Elite national squad.
As you can tell, we have an extremely talented and diverse group of members!
I am proud to say that absolutely no one acts any differently around the children with disabilities and bar the physical limitations that prevents them from actually performing specific tasks, they are not treated any differently to the able-bodied swimmers. In fact, within reason, sessions are adapted to find a similar alternative drill for the different restrictions each swimmer may have, to ensure they are getting an all rounded approach to the different strokes. For example, a swimmer with cerebral palsy may have an incredibly weak leg kick, but I actively encourage them to try the kick sets, and just adjust the distance and times they are to complete it in.
There has unfortunately been one instance where it was reported to me about unsavoury behaviour towards one of my Spartans swimmers from a couple of able-bodied swimmers, but this was swiftly dealt with and there has been no recurrence.
This is something which is not tolerated in our club. We are very lucky to have a fabulous team who ensure that everyone is included – from the committee, to the coaches and the parent volunteers.
Yes it involves long hours most evenings and pretty much every weekend, but the look of pure joy that engulfs a child's face when they hit a 'light bulb' moment justifies it all. That can vary from the first tumble turn, the first executed dive, a personal best in a race, or being selected for a national squad. Regardless of the achievement level, it is what is important to that individual, and having a disability is absolutely no exception to that. If anything, it exaggerates the amount of work and effort that has gone into achieving it.