Learning Disability Nursing - a future fit career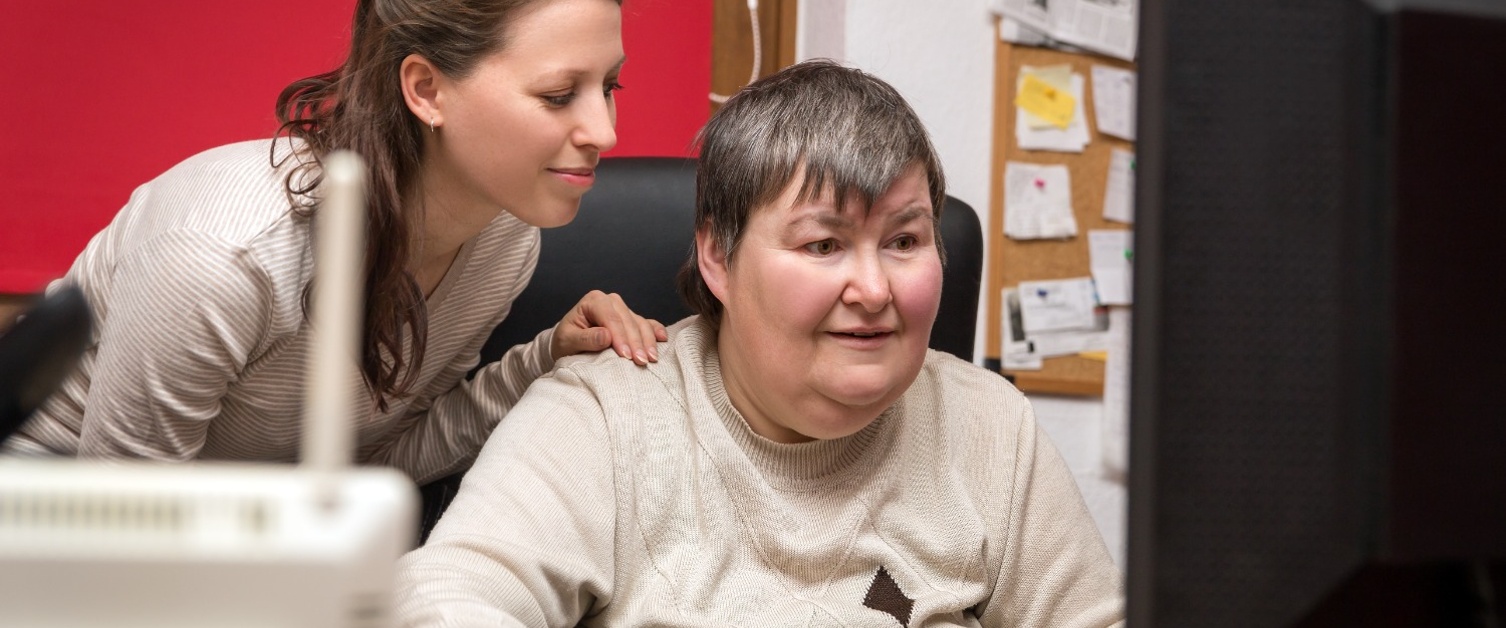 The theme of this year's International Nurses Day 2023 is 'Our Nurses. Our Future.', a global campaign that highlights a future nursing workforce that can rise to health challenges that leaves no one behind, including people with a learning disability.
Learning disability nursing has a crucial role in ensuring that our most vulnerable people in society have access to equitable health services. Evidence shows that learning disability nursing enhances care significantly and leads to positive health outcomes yet developing and recruiting a future nursing workforce is continuing to be a challenge. Why is that?
Perception is everything and the role is often misunderstood or overlooked or unheard of, yet it is a role rooted in equality and human rights which encourages and supports innovation, expertise and leadership.
Lisa Llewelyn, Director of Nursing and Health Professional Education, Health Education and Improvement Cymru said:
"Learning disability nursing is a rewarding role that offers an opportunity to work in a wide range of settings, a hospital, home or in the community. You will work with children and adults across their life span, helping to develop a personal care plan to improve the health outcomes and quality of life of an individual. Working as part of a multi-disciplinary team, the involvement of the individual, their family and carers is such a rewarding experience. There are also many opportunities for learning disability nurses to undertake research, academia and education. Educating and training our current and future learning disability nursing workforce is extremely important.
"In Wales we have plenty of examples of inspirational learning disability nurses who have made a real difference not only to the lives of individual but helped shaped policy and drive change.
"Dr Ruth Wyn Williams, a learning disability nurse and lecturer in healthcare sciences at Bangor University, has advised our Welsh government on policy and is currently part of a team that visits an orphanage in Ukraine providing specialist advice and support.
"David O'Brien, a learning disability nurse for over 32 years is now a Senior Improvement Manager at Improvement Cymru and part of a team that drives change and sustainable improvements working with people with a learning disability and other stakeholders. Throughout his career he has had some interesting roles, including a criminal justice liaison nurse, advising the police and other agencies on trialling different compassionate ways of responding to people with learning disabilities and mental health issues who are in distress.
"As with all nursing roles, it is a privilege to be part of a person's life and to care and to support them when they need it most, and this is especially true when caring for a person with a learning disability. As we reflect and celebrate this important day we remind ourselves of the wonderful role and responsibility we have as nurses, in shaping a future that delivers care to bring about a more equal and healthier Wales."
To view the education and training routes please visit: