Join us for HEIW's virtual Annual General Meeting and showcase event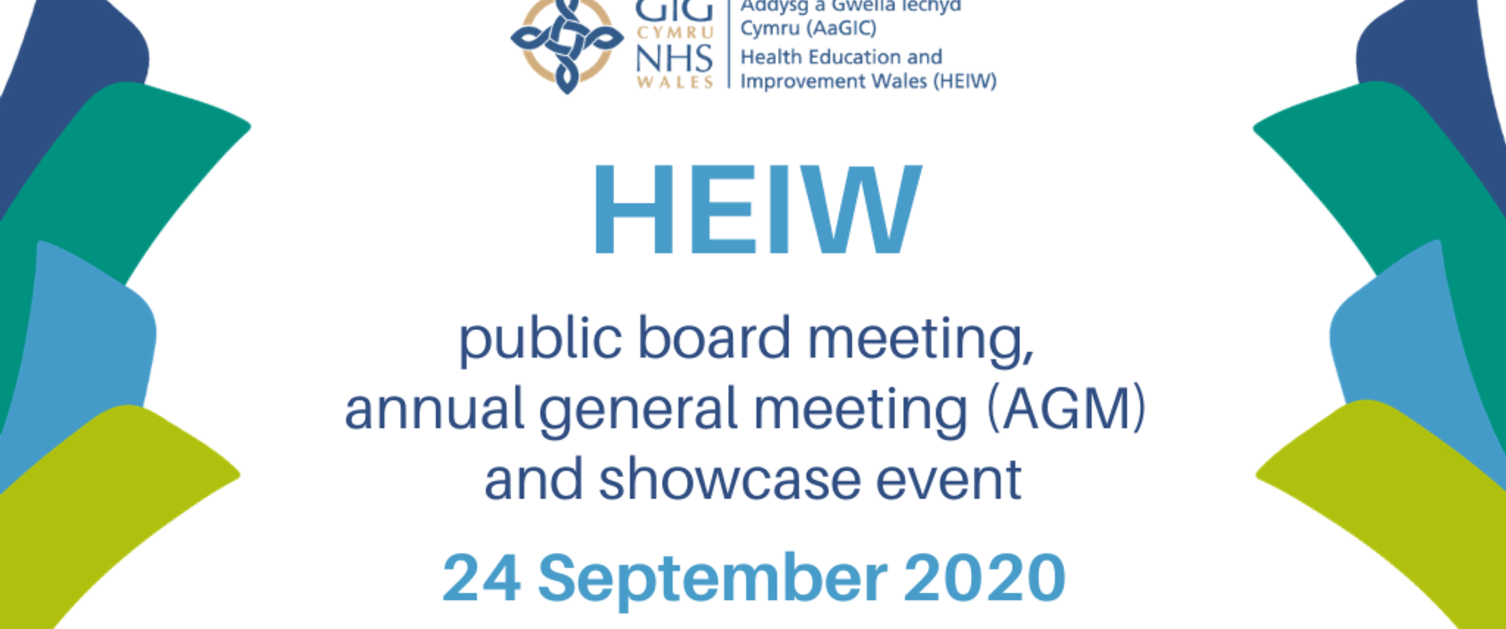 Please find below the links for joining us at our AGM and showcase event on Thursday 24 September 2020.
This year our AGM is being held online giving more of you the opportunity to join us. We will be reflecting back on 19/20 and also looking forward to our future plans.
The AGM is being held from 12 noon – 1pm and will be interactive providing you with the opportunity to get involved, ask questions and contribute to our work.
After the AGM we'll be holding an interactive virtual showcase event at 2pm for you to find out more about the following specific areas of our work:
2pm – supporting the multi professional primary care team
2.30pm – routes in and out of education and training in Wales
3pm – training in Wales is the best in the UK – discuss
3.30pm – developing healthcare leaders of the future.
Like the AGM, these sessions will be interactive giving you the chance to ask questions and feedback to us.
We will be recording the showcase event and it will be available later via our website.
Please mark your diaries for the afternoon of 24 September.
Here is the link to register to join the AGM and showcase event.
After registering, you will receive a confirmation email containing information about joining the webinar.