Join us for a live webinar with Michael West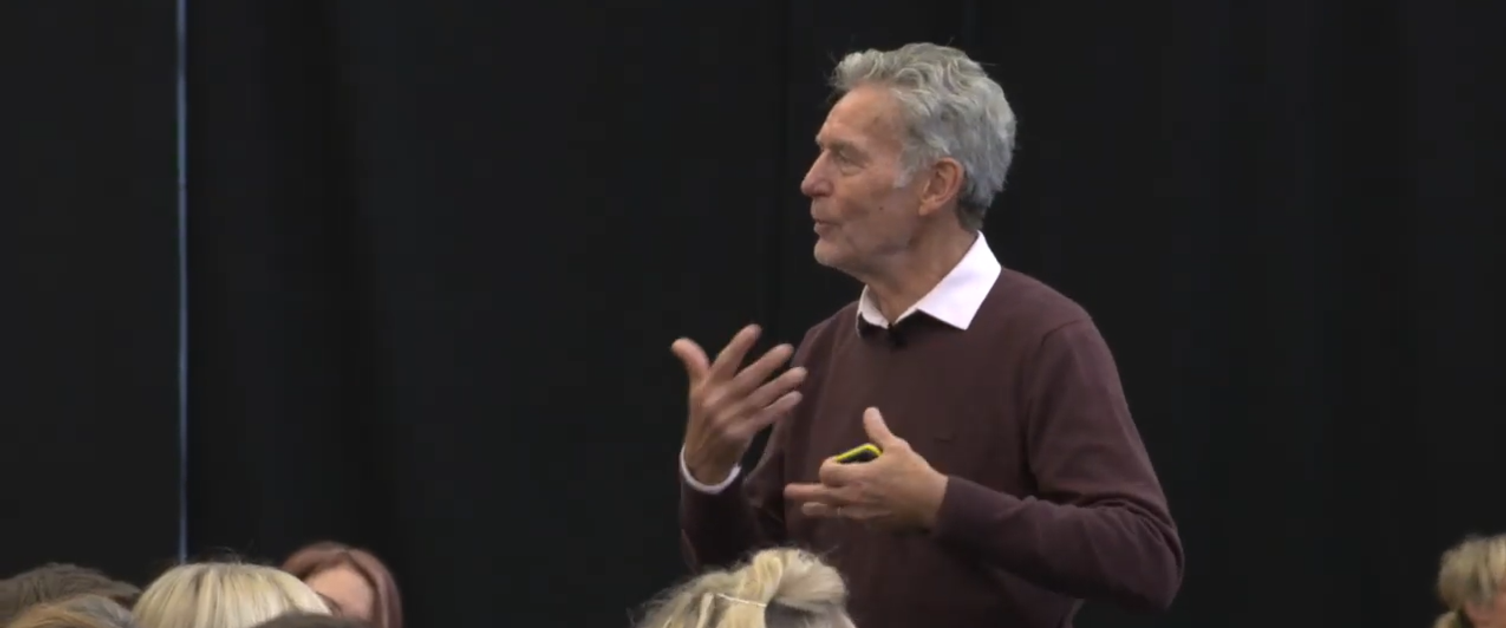 Date: 19th December 2019
Time: 14.00pm – 15.00pm
An opportunity to hear Professor Michael West respond to your questions on the practice of compassionate and collective leadership - the underpinning approach of the new Health and Social Care Wales Leadership Strategy currently in development.
What the webinar will include:
Professor Michael West will be answering questions raised at the recent HEIW Leadership Conference 'Developing a Healthier Wales through a culture of compassionate leadership'
There will also be live Q&A sessions, enabling participants to submit questions to Michael during the webinar.

Live welsh translation will be available if people want to submit their questions in Welsh
Webinar Link
Click the link below to join the webinar in time to start at 14.00pm on 19th December.
https://eu.bbcollab.com/collab/ui/session/guest/d31b83273c3f41e8aa1 704ab08c569a0
Testing access to the Webinar Click the link below to test your access to the webinar software:
https://eu.bbcollab.com/guest/57d3200617794d1a9cc0f9b0f15f71e8
Webinar Guidance
Equipment:
We recommend that you have a microphone and headset configured and plugged into your laptop or PC. Again, please arrive in the room early so that you can check these work. Alternatively, you can use most earphones with microphones that come with a mobile phone. We recommend the use of a headset or earphones as it provides less feedback.
You do not need to have a webcam.
Here's some guidance on getting into the webinar:
Search for the link below to join the webinar in time to start at 14.00pm today: https://eu.bbcollab.com/collab/ui/session/guest/d31b83273c3f41e8aa1704ab08c569a0
Please use Microsoft Edge, Google Chrome, or Mozilla Firefox to access the link. You also have the option of using your smart phone or tablet to access the webinar
Enter your name
Accept any popups that ask to access your mic or camera – whilst we will be disabling the camera and mic for users the software will not work without you doing this.
Mobile Device
You can now join our webinars via your tablet or mobile. You can simply use the joining link with the devices' web browser or download one of the apps below. Your device will ask you to use the app when you use the links provided in this email, once the app has been installed.
Apple: https://itunes.apple.com/gb/app/blackboard/id950424861
Android: https://play.google.com/store/apps/details?id=com.blackboard.android.bbstudent
Web browser:
The webinar should run in any web browser, but we recommend you use Google Chrome.
Test Room:
You are very welcome to access the following test room to familiarise yourself with the environment: https://eu.bbcollab.com/guest/57d3200617794d1a9cc0f9b0f15f71e8
Help Guides:
You may wish to have a brief read of the following guide. These will provide you with some information to familiarise yourself with webinars and the webinar software we will be using, Blackboard Collaborate Ultra: https://help.blackboard.com/Collaborate/Ultra/Participant