Invitation for colleagues to promote: 'Our Reflections, Our Decisions, Our Future'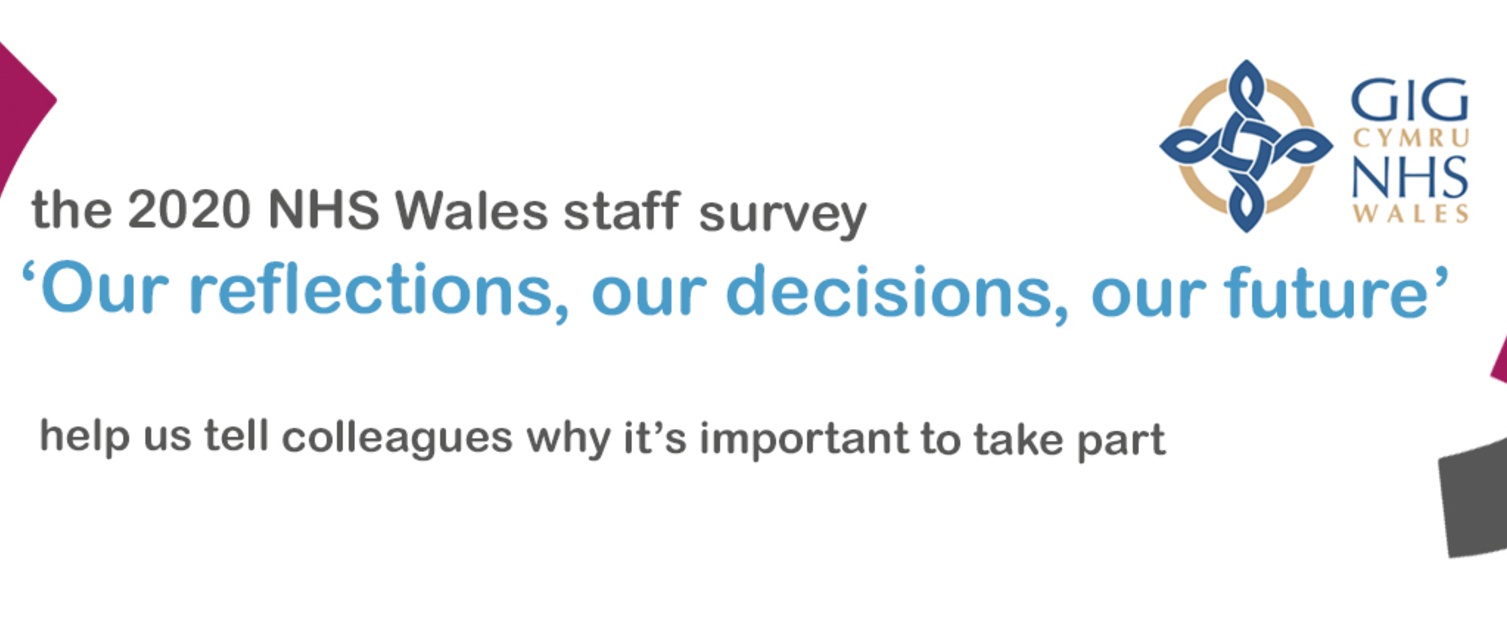 A Healthier Wales means changing what we do and how we do things across NHS Wales and Social Care Wales. For the patients and communities we serve, this means we need to increasingly ask "what care do you want and need"? We need to apply exactly the same questions to our work and workplaces.
This year's Staff Survey has deliberately been called 'Our Reflections, Our Decisions, Our Future'. The key aims of the approach are to get as many people as possible involved in:
giving feedback/reflections
making decisions about what happens next.
In order to promote the survey and encourage others to take part, we are inviting you to take part in a short video. We want staff from across NHS Wales (including Trade Unions, senior leaders and front-line staff) to record themselves reading this short script. We actively encourage contributions in the Welsh language.
If you would like to take part, please record yourself in a short video and send it, via WeTransfer, to heiw.communications@wales.nhs.uk. Please also complete and send this consent form.
Full guidance on how to film, can be found here. If you would like to find out more, please contact james.moore6@wales.nhs.uk.
Script:
I'm taking part in Our Reflections, Our Decisions, Our Future this Autumn.
This is the new, shorter, staff survey for all of us in NHS Wales. Taking part is simple.
With less than 20 questions it should only take a couple of minutes to complete.
And it's completely confidential.
My feedback will improve our working lives with my team, in my organisation and in the NHS in Wales.
Stronger teams. Compassionate, healthier, fairer and more collective organisations. Better care.
Everyone who works in the NHS in Wales can take part. I urge you to join me!
Look out for more details from your Health Board or Trust so that you can take part to.
Our Reflections. Our Decisions. Our Future. Our NHS.
Please also record a personal message… I am taking part in Our Reflections, Our Decisions, Our Future because…