International Nurses Day blog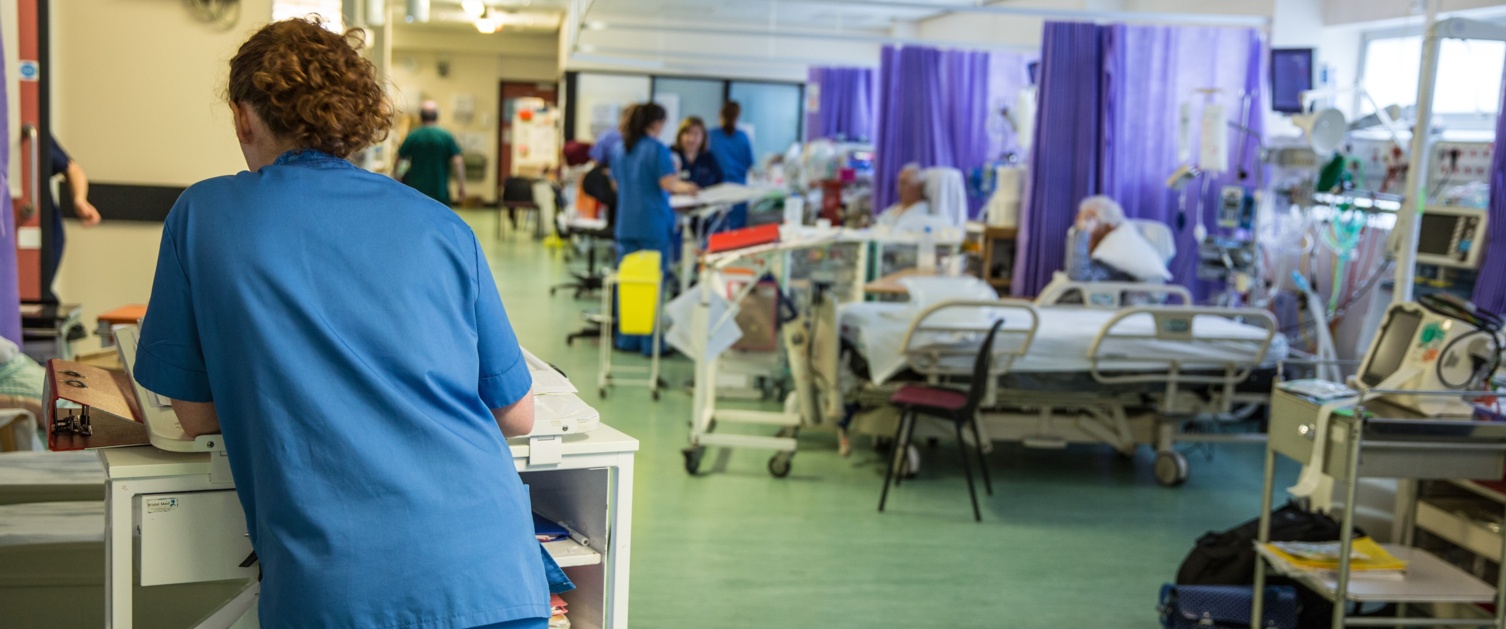 The theme of this year's International Nurses Day campaign is Nurses: A Voice to Lead - A vision for future healthcare. Whilst none of us could have imagined the upheaval that has occurred during this period of NHS history, or the challenges yet to come, the importance of supporting the next generation of nurses in Wales remains critical for the sustainability of the healthcare workforce.
The Nursing and Midwifery Council Future nurse proficiencies push at the boundaries of traditional nursing roles and anticipate the care that nurses will need to provide in order to work at the top of their license. These skills respond to emerging modern healthcare needs and impact on all sectors of health and social care, reinforcing the vital importance of leadership and inter-professional working.
In a recent Health Education and Improvement Wales (HEIW) survey of healthcare students in Wales during the pandemic, one of the major themes evidenced how much students have valued the experience of being an integral part of team working. Whilst nursing students have faced a number of conflicts, it is inspiring to see that working in pandemic conditions has had a confirming effect on many students' decisions to enter a nursing career, acting as a motivating factor for students' personal and professional development.
We continue to work closely with education and placement providers to respond to emerging academic and service pressures in order to support ongoing education and development, right through to professional registration and beyond. By enabling students and registered nurses to continue their learning, they will be able make a significant and valued contribution to care delivery in the modern era.
HEIW also leads the All Wales Nurse Staffing Programme which supports health boards across Wales in complying with The Nurse Staffing Levels (Wales) Act 2016. The Nurse Staffing Levels (Wales) Act 2016 has the potential to be the single largest influence on nurse staffing establishments in the NHS' lifetime. The Act is based around the principles of safety, quality and providing the highest standard of nursing care. It will impact on the lives of both service users and NHS colleagues, ensuring that nurses have time to care sensitively for patients, as well as supporting nurses working conditions, recruitment and retention.
There are currently five workstreams: adult acute medical and surgical inpatient; mental health inpatient; paediatric inpatient; district nursing; and health visiting. Each work stream is developing and testing an evidence-based workforce planning tool specific to their area. The ethos of the programme is to have a once for Wales approach with the trajectory of the work being driven by front line nurses and teams. Wales is the first country in Europe to legislate on nurse staffing levels, providing a unique opportunity to ensure there are the right number and skill mix of nurses to meet the needs of patients in Wales.
The Act holds the nurse's professional judgement at its heart and recognises that nurses have a good understanding of their services and the resources they require to provide the care their service users need.
We are also:
developing a multi-profession Learning and Development Framework. We know nurses are a key component to the Multi-Disciplinary Team (MDT), this will help nurses develop at enhanced, advanced and consultant levels should they wish to.
working to improve the education and career path of clinical academics and research staff. We know as nurses progress and develop, some will want to branch out into other areas such as research - these aspects of practice are just as important as clinical practice.
working with senior nurses in Critical Care to recruit into two posts to support our colleagues in this challenging area, reviewing educational needs and ways of working.
creating a workforce plan for the Nurses of our future.
reviewing frameworks to assist nurses in specialist areas.
So, as we reflect on these momentous times and this year's International Nurses Day theme, the creativity and effort invested by the profession in Wales suggests that the future of nursing is in safe hands.