Improving Medical Training in Wales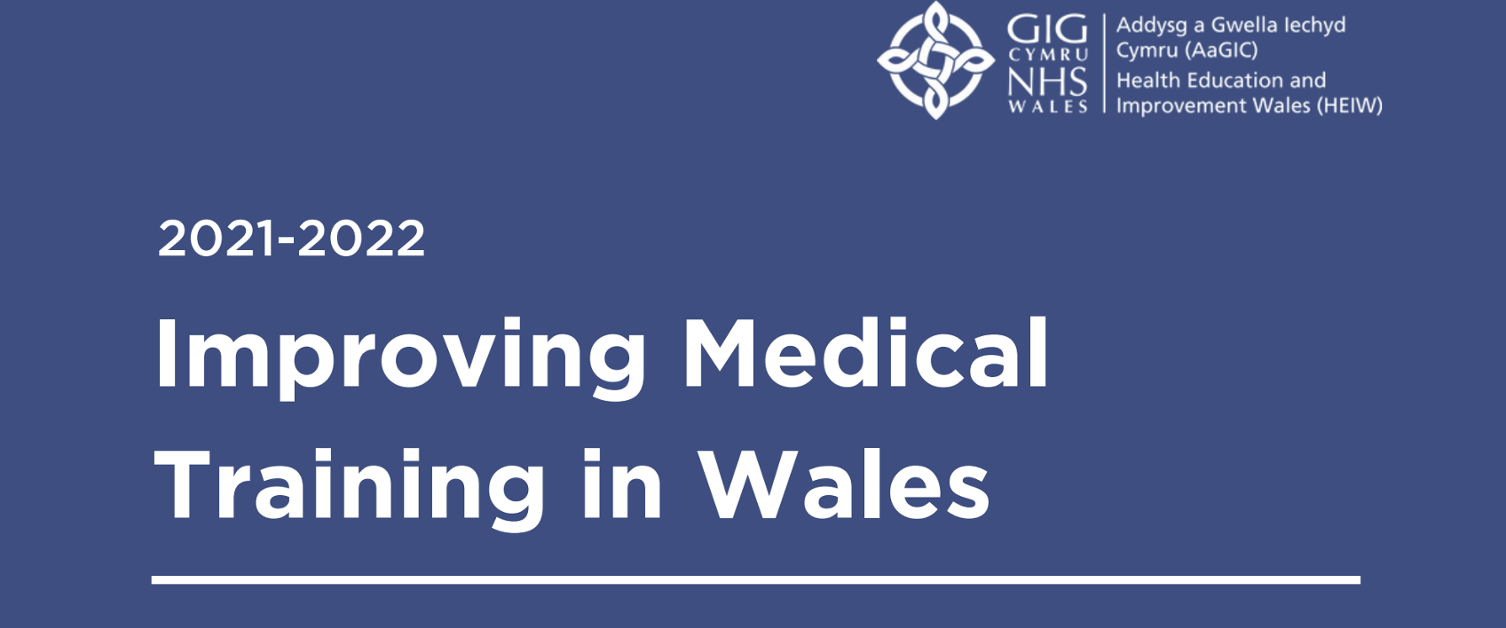 Today (Thursday 19 May 2022), we have released the first addition of a new annual report, Improving Medical Training in Wales.
This new resource has been developed by our Medical Deanery with support from the Welsh Trainee Think Tank, to better communicate the commitment and work undertaken at Health Education and Improvement Wales (HEIW) to continually improve the experiences and lives of doctors training, working and living in Wales.
We would like to take this opportunity to thank our doctors in training, who have continued to show incredible dedication, innovation and leadership, often working outside of their usual areas of clinical practice over the last two years.
Dr Jaiker Vora, Welsh Clinical Leadership Fellow at HEIW and member of the Welsh Trainee Think Tank, said: "I hope that the first edition of this annual document is a useful resource for my fellow trainees to highlight the ongoing work that is done within HEIW, aimed at improving our training. I hope it also highlights how topics raised by trainees at any level and geographical location can have a sustainable impact on training throughout Wales."
The new report can be viewed on our website, here.
We are grateful to everyone who contributed to the project and would greatly welcome feedback from any stakeholders who would like to see changes to content in future publications.