Important information for 2017 and 2018 bursary students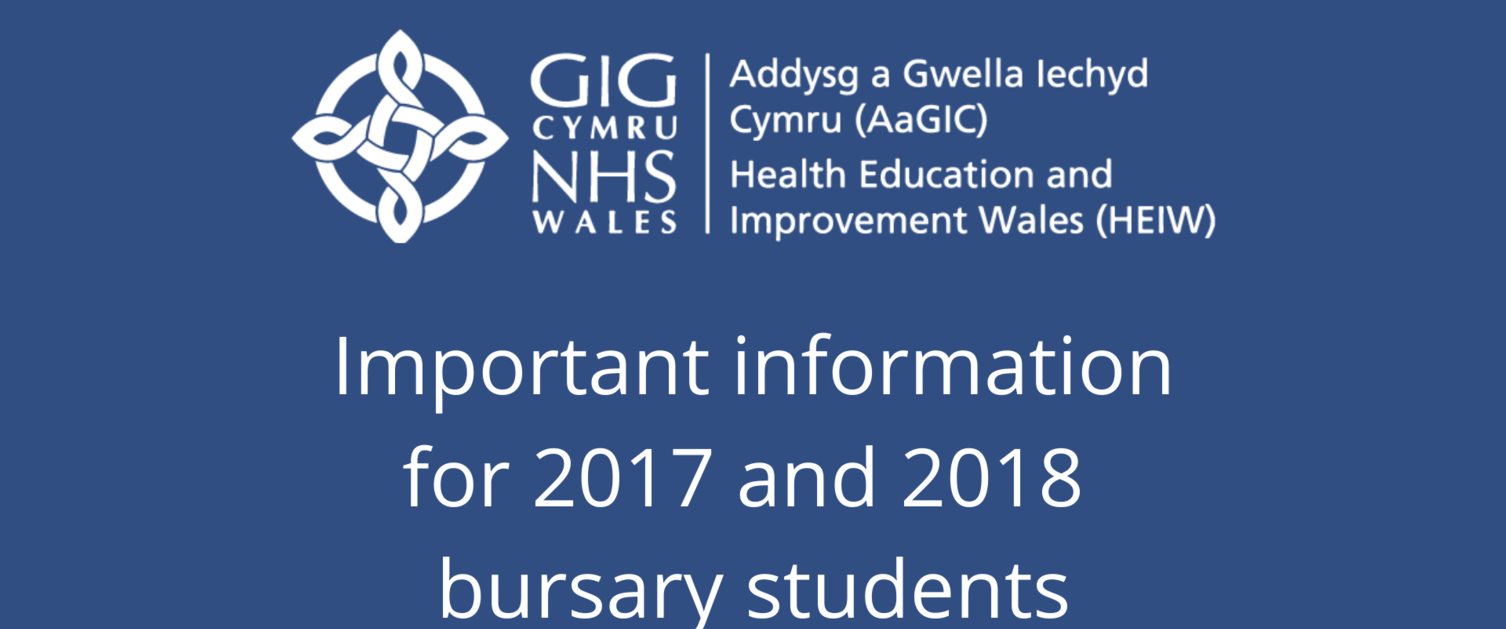 We have recently made some changes to the terms and conditions of the NHS bursary scheme agreement to be more favourable to students. The new terms and conditions introduce a right to appeal for additional time to secure a position in Wales, or to be released from your obligation to repay the bursary should you be unable to work in Wales on completion of your course.
We are now inviting you to agree to these new conditions. If you choose not to agree you will be held to the original terms and conditions leaving you unable to appeal should you need to. Student awards will have contacted you by email with further information and a simple form to complete to agree to the changes. If you have not received this information please email HEIW.EdCommissioning@wales.nhs.uk to request a new copy.