Her Majesty Queen Elizabeth II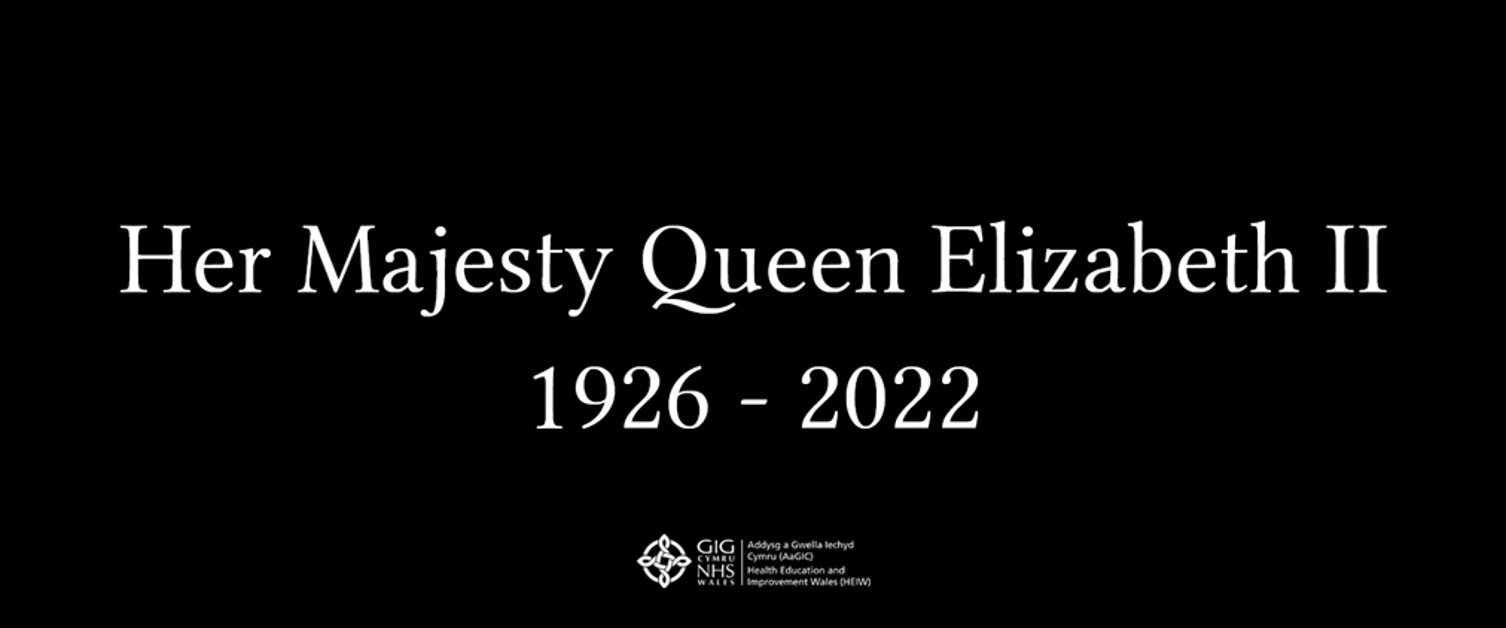 On behalf of Health Education and Improvement Wales we offer our sincere condolences to the Royal Family at this sad time.
Her Majesty Queen Elizabeth II leaves behind a legacy of incomparable public service throughout her long life.
We remember Her Majesty as a great supporter of the NHS and for the honour we felt earlier this year when, with colleagues across the NHS, we received from her the George Cross in recognition of our work during the pandemic and over the last 73 years.
Alex Howells – CEO
Dr. Chris Jones - Chairman