Help us shape the future for a sustainable mental health workforce for Wales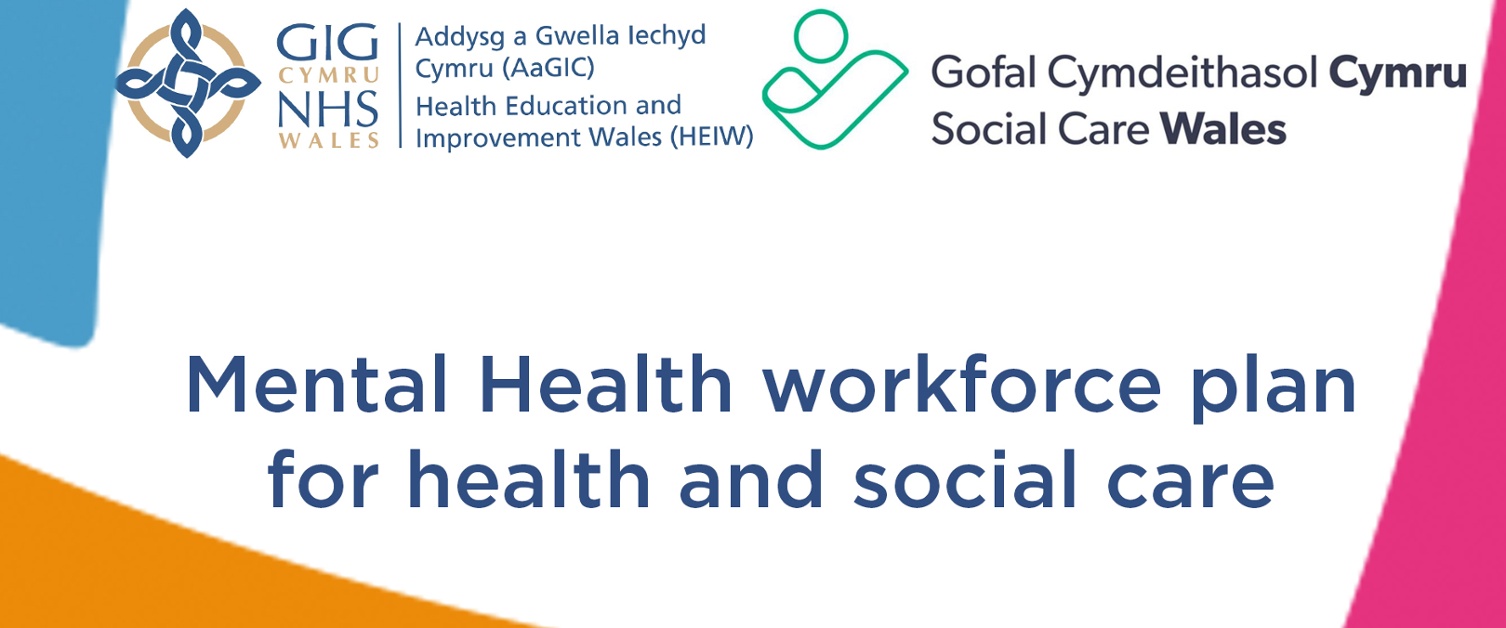 Health Education and Improvement Wales (HEIW) and Social Care Wales are working together to develop a workforce plan to realise the Welsh Governments 'Together for Mental Health delivery plan 2019/2022'.
We would like to hear from individuals, representatives, groups and organisations about the key actions that will form the basis of this multi-professional mental health workforce plan for health and social care in Wales.
The consultation runs contributions from individuals, representatives, groups, and organisations are welcomed.from 1 February until 28 March 2022.
Alex Howells, Chief Executive, HEIW, said: "We were delighted that so many of our colleagues, partners and service users have already shared their ideas about the future mental health workforce, we have undertaken significant engagement, research and analysis, and this has informed the suggested actions included in the consultation document".
Sue Evans, Chief Executive of Social Care Wales, said: "This plan will be a vehicle for driving radical change and improvements in how we develop, value and support our mental health workforce. It will also help us develop the skills and knowledge of our general health and social care workforce to better equip them to deal with the mental health needs of the people of Wales.
"Mental health and well-being is everyone's business, which is why we're keen to hear from people and organisations in all sectors, as well as from people with lived experience, their families and carers, so we can capture their views and reflect them in the final plan."
The final plan will include the generalist and specialist mental health workforce who play a role in mental health services in Wales and aims to provide citizen-led and quality driven care to meet the needs of those accessing mental health services, delivering patient-led and quality driven care.
You can find details about how to take part on the HEIW website Consultation on the mental health workforce plan for health and social care - HEIW (nhs.wales) along with information about how to register for virtual workshops to support the consultation.