HEIW shortlisted at the 2020 Learning Technologies Awards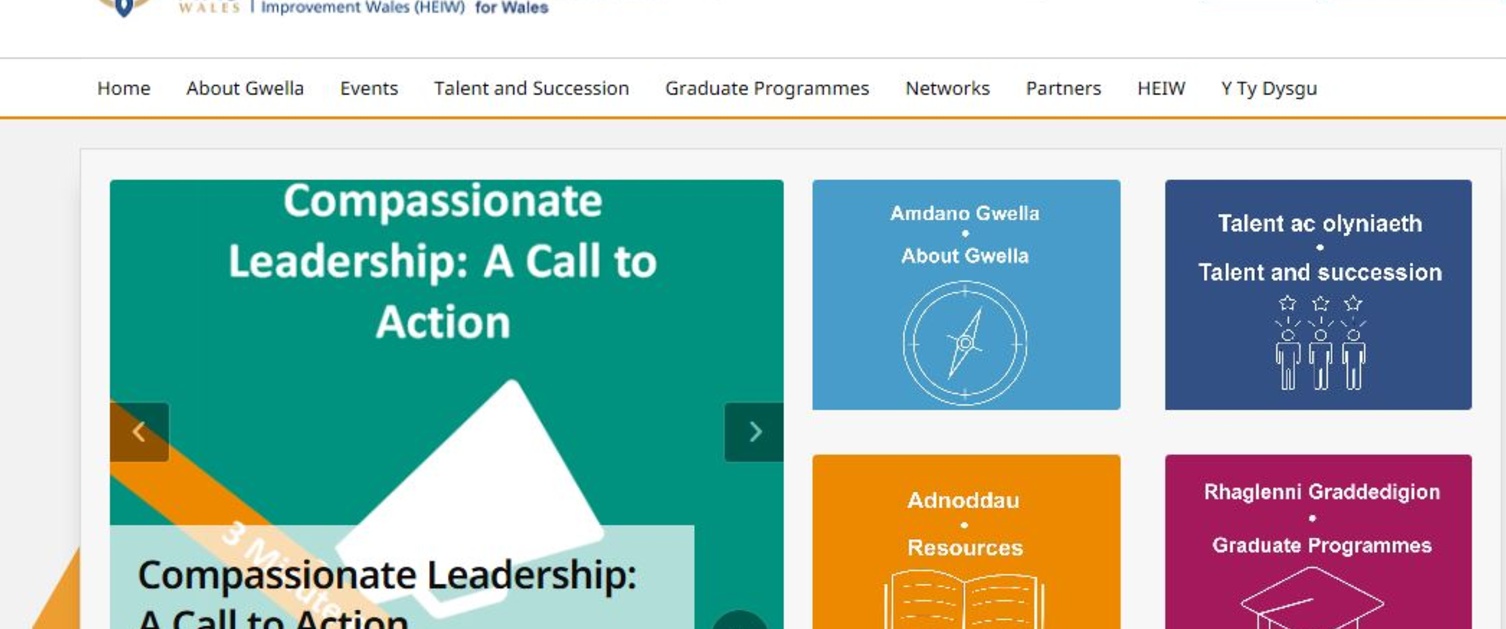 Health Education and Improvement Wales (HEIW) has been shortlisted at the 2020 Learning Technologies Awards in the category of 'Best UK Digital Transformation of a Training Programme in Response to COVID-19', for its development of a digital leadership platform.
Throughout April and May this year, the HEIW Leadership Team accelerated their digital agenda. Working with other teams across the organisation, they sought to identify ways in which they could create quick and remote access to education and training, meeting the additional workforce need caused by the COVID-19 pandemic.
In just four-weeks, the Leadership Team worked with their partner, CDSM Thinqi, to design an accessible, bi-lingual digital portal that could provide digital and virtual learning experiences to meet social distancing requirements.
Programme Manager Emily Millar, who designed the leadership portal solution with CDSM Thinqi said "I am so pleased to have been involved in this exciting work programme.
"We knew that the technical capabilities of the digital leadership portal had huge potential, providing the technology to digitise the key resources and processes which needed to be remotely accessible to a large number of users."
"Through the work undertaken at pace, we not only achieved this, but are now continuing to expand and enhance use of the site across NHS Wales, delivering compassionate leadership and cultures across the system."
Assistant Director of Leadership & Succession at HEIW, Helen Thomas said "I am really proud of what has been achieved in such a short time and delighted that HEIW has been shortlisted for this award.
"The work undertaken by our team to provide a technical solution to the demand created by COVID-19 has reached wide and diverse audiences, with both leadership and health and wellbeing digital resources being accessed by health and social care staff across Wales and the UK.
"Our innovative solution to a global crisis has allowed us to develop an exciting new learning ecosystem, capable of providing improved and accessible learning to a 24/7 healthcare workforce".
Development of the digital leadership portal has continued over the summer, cumulating in the official launch of 'Gwella - the HEIW Leadership Portal for Wales', a bi-lingual digital resource providing access to a wide range of compassionate leadership and management resources. To visit the Gwella portal, click here.
Winners of the 2020 Learning Technologies Awards will be announced on 18 November 2020.