HEIW ahead of the curve on pharmacy education reform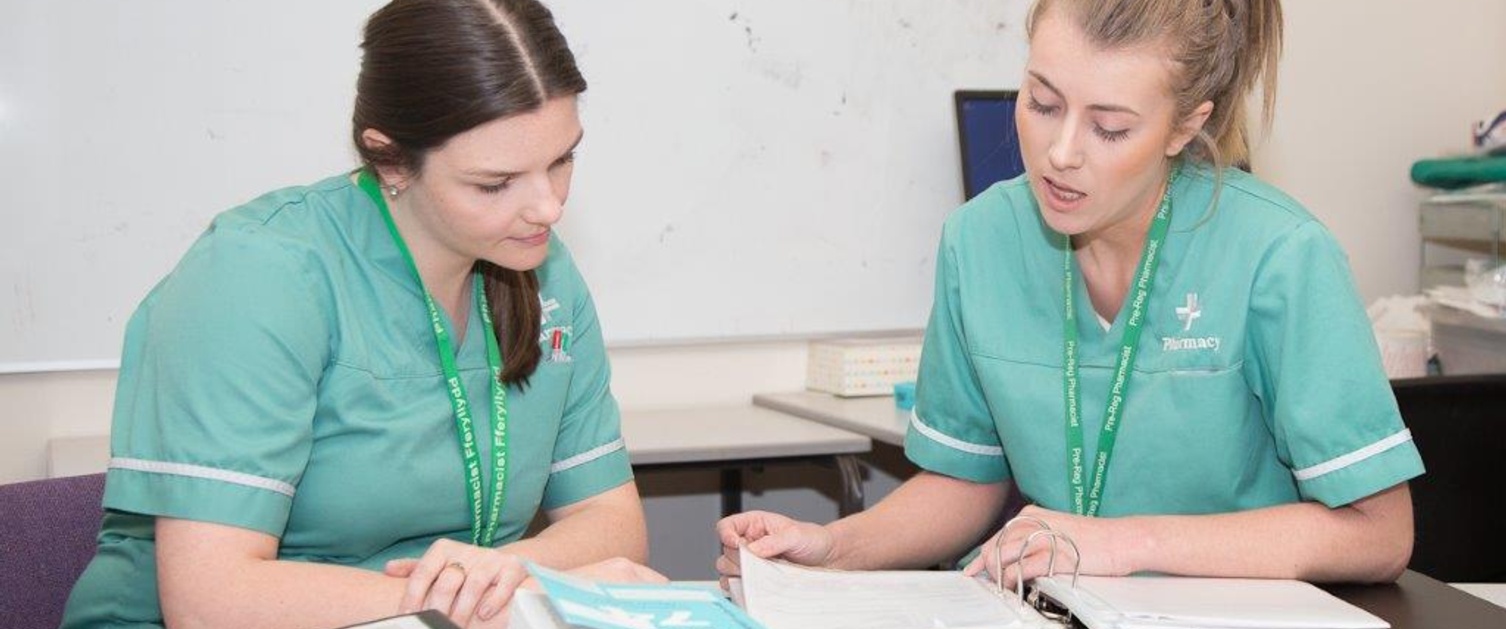 Changes to the General Pharmaceutical Council's (GPhC) Initial Education and Training Standards for Pharmacists have been welcomed by Health Education and Improvement Wales (HEIW).

Having already started the transformation of education and training in Wales through its new multi sector programme, HEIW sees the new standards as reinforcement for its visionary changes already underway.

The changes, which include enhanced clinical placements, ensure students are able to apply their academic learning to practice from the earliest point in their careers and will lead them to register to practice as an Independent Prescriber three years earlier than in the current training pathway.
Chief Executive of HEIW, Alex Howells said "These new standards by GPhC will act as a key enabler for delivering our visionary 2025 to 2030 goals.

We want highly skilled pharmacists at the centre of multi-disciplinary teams, working with fellow health professionals across all care sectors to improve outcomes for patients, reduce harm and increase value from medicine use – only referring to GPs only when absolutely necessary."

The development of the pharmacy profession is critical for the future development of health care in Wales across all settings and services.

HEIW has already secured a significant investment from Welsh Government for its UK leading Welsh Pre-registration Pharmacist training programme which offers multi-sector training across the patient care pathway, NHS single lead employment and centralised quality management.

Professor Margaret Allan, Pharmacy Dean at HEIW said "I am excited by these new changes which reinforce our vision for pharmacy services here in Wales by allowing professionals to utilise their skillset and do what they do best.

With a greater focus on professional judgement, management of risk and diagnostic skills, pharmacists will be enabled to increasingly use their expertise in ways that will support work such as de-prescribing and prudent healthcare, as well as helping to deliver upon A Healthier Wales."

Committed to ensuring that no pharmacy professional gets left behind on this journey, HEIW is looking to not only upskill the existing workforce through its implementation programme, but also deliver its goals and ambitions for pharmacy technician and pharmacy support staff.

HEIW will now work in partnership with the Welsh Schools of Pharmacy to ensure there is a premium five year offering to students who come to train, live and ultimately work in Wales.