Digital capability framework for healthcare in Wales pilot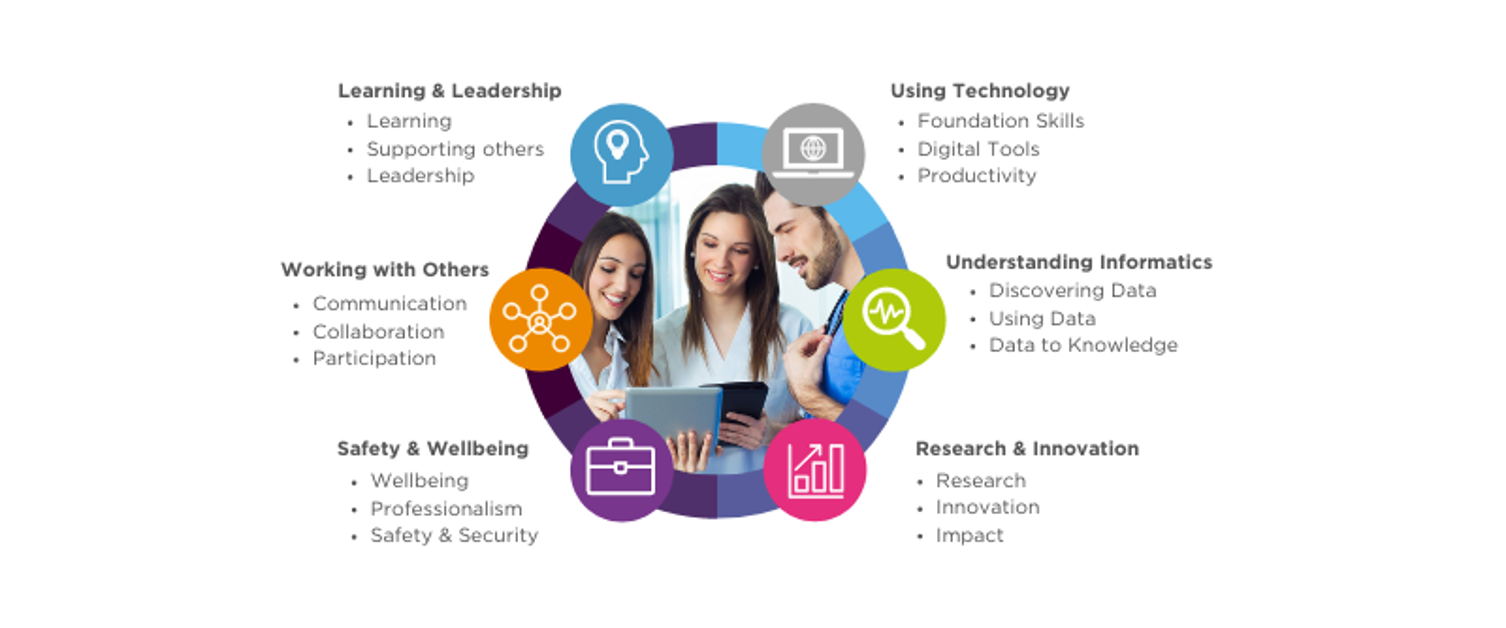 Developing digital capability is about more than building a digitally ready workforce. It's true that we all need to use IT systems in the workplace, and that digital health technologies are transforming the way we deliver our services to improve the quality of patient care. More importantly, we know digital participation is linked to better outcomes, for everyone, including improved health and longer life expectancy, decreased loneliness and social isolation, and better access to jobs and education. Our Digital Capability Framework for Healthcare in Wales is a practical, interactive tool, for individuals, and teams, to better understand the skills, behaviours, and attitudes required to thrive in a digital world. You have an opportunity to reflect on your digital capabilities and self-assess, using our interactive tool, to identify your strengths and areas for development.
This pilot is open now until 31 March, and everyone working in healthcare is welcome to participate, and to provide feedback on this resource.
We have an initial draft version of the digital capability framework now available for you to explore and provide feedback on:
https://rise.articulate.com/share/Tz2Nw3VQlvNCVuHvqRS6ksCzjHju90mS.
This programme of work is an iterative development and implementation so your input at every stage is valued and appreciated. The outputs from this pilot will directly inform the next version of the framework.
As it is a pilot, and not the final version, there are some limitations. It is best viewed on a computer or laptop, we are not storing results, and we are not providing personalised feedback. In the next version we aim to have these features. For now, we are keen to hear your thoughts on the tool, and on the wording of the framework.
Also, if you know of any relevant resources, online or face-to-face, that would be useful to include, then please get in touch, or add them to the comments section at the end of the feedback form and we will include them in the next version.
If you have any issues or questions, please contact me directly: Lee.Ballantyne@wales.nhs.uk