Dentistry graduate awarded first place in inaugural prize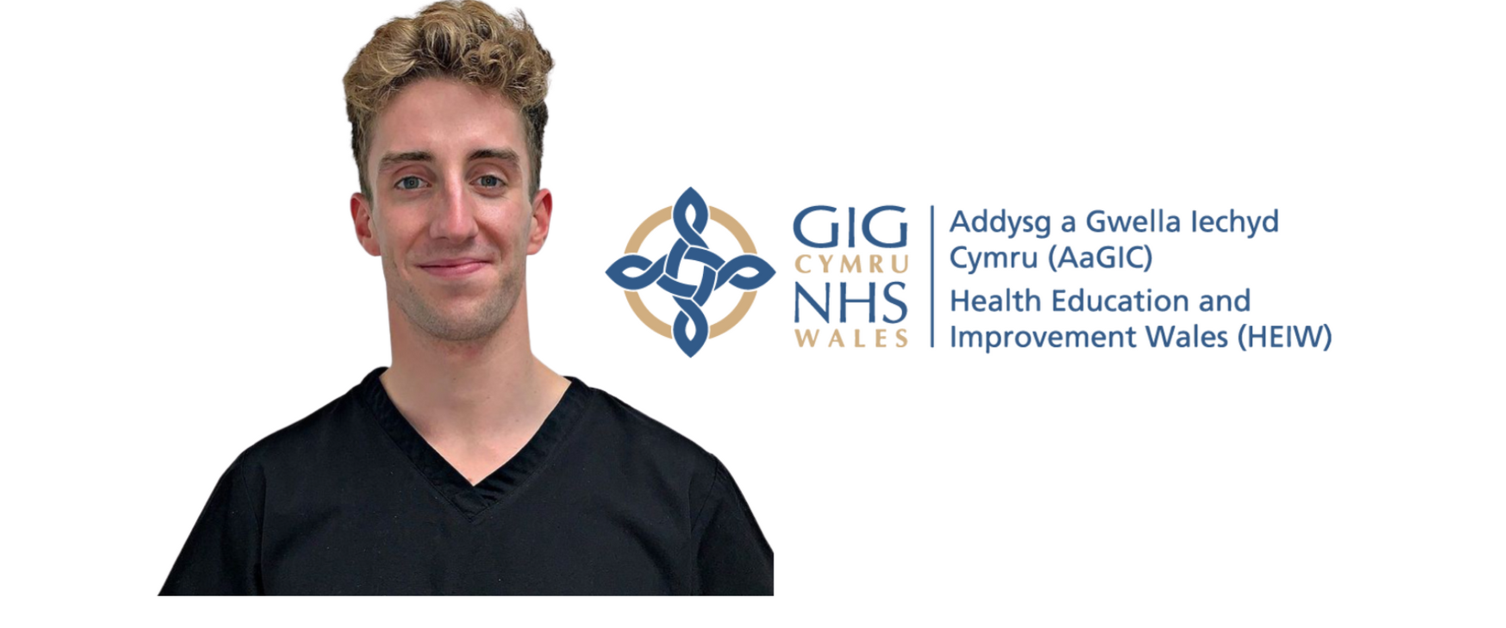 A dental foundation trainee has become the first ever winner of the College of General Dentistry and Dental Society of Wales - Y Gymdeithas Ddeintyddol Art & Science of Dentistry Prize for dental students in Wales.
Emyr Meek, a recent graduate from Cardiff University and dental foundation trainee at Health Education and Improvement Wales (HEIW) fought off stiff competition to take home the inaugural prize.
Entrants were required to submit a referenced vlog or poster featuring their investigation, literature review or primary research into a subject relevant to general dental practice which has had an influence on the improvement of oral health care for all.
Emyr's winning entry explains the changes made to the dental contract and the Dental contract reform programme, whilst also examining recent developments including the Assessment of Clinical Oral Risks & Needs (ACORN) and its impact on oral health.
Speaking following the announcement, Emyr said, "I'm both overjoyed and surprised at winning this award. I've been intrigued with the contract reform in Wales and found this competition to be an excellent way to further my knowledge in this area."
Emyr is a dental foundation trainee on the HEIW Glamorgan Vale & Beacons Dental Foundation Training Scheme.
Kirstie Moons, Associate Director for Dental Team Workforce Planning and Development at HEIW said "We are delighted that Emyr has been recognised for his work referencing the dental contract reform programme in Wales.
"The engagement and support of Y Gymdeithas Ddeintyddol is pivotal to supporting the Welsh language in dentistry and I am pleased to see that Emyr produced and presented his work through both the mediums of Welsh and English."
"The knowledge he gained from undertaking this project will be invaluable to him in his training as a dental foundation trainee working in general dental practice and beyond as a dentist working in Wales."
You can watch recordings of Emyr's submission presentations in English and Welsh by clicking the links below:
Link to Emyr's English presentation