Creation of new C.H.E.F roles will maximise opportunities in care homes for healthcare students in Wales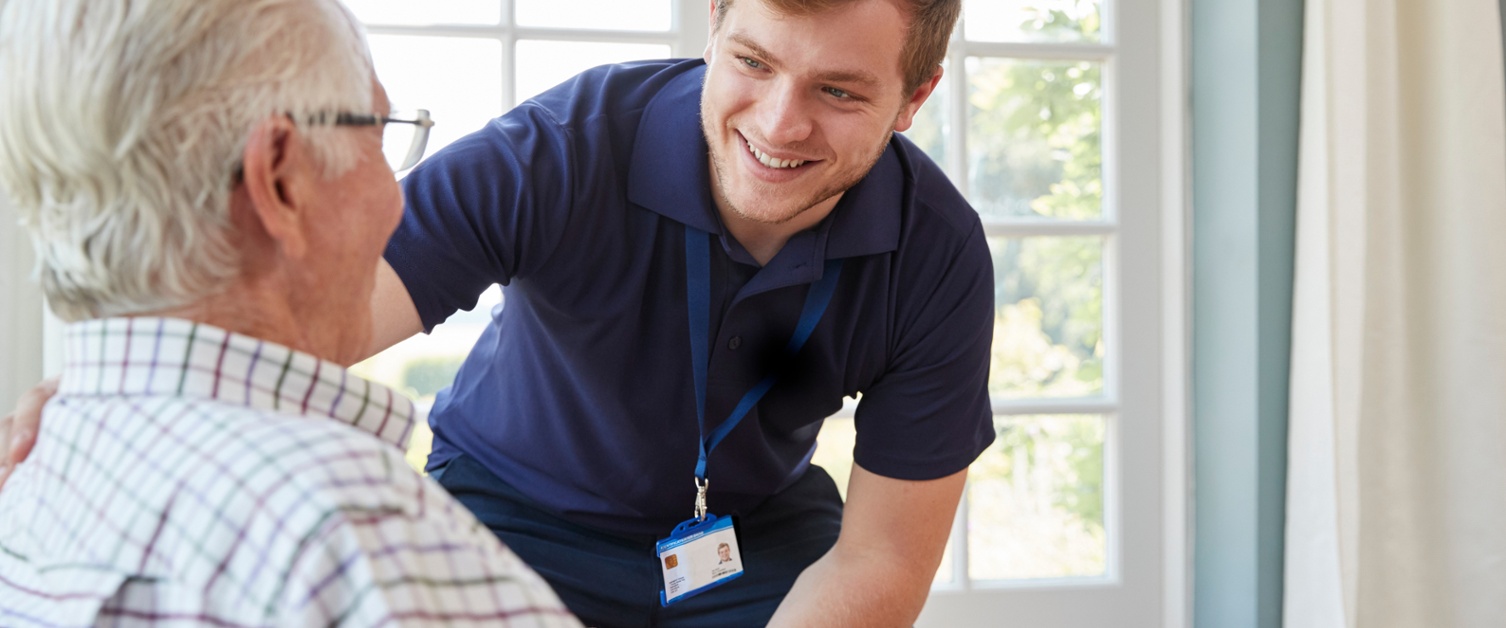 We are working to maximise valuable learning opportunities for healthcare students in the care home sector. A first in Wales, we have developed a new Care Home Education Facilitator (CHEF) role to facilitate and support student placement experiences within care homes.
Opportunities for healthcare students' to gain better understanding of the personal and healthcare needs of residents living in care home settings is critical to a wider appreciation of holistic care, inter-professional ways of working, and the fundamental importance of a person-centred approach as set out in A Healthier Wales.
The first phase of this work will focus on care homes across Wales that offer nursing provision. There are significant numbers of care homes across Wales that offer high levels of nursing care with multi-professional input. There are fantastic learning opportunities here for students' personal and professional development, a chance to undertake a wide range of new skills, and to appreciate and gain an understanding of the important connections across health and social care services. At the same time, there are opportunities for care homes to enhance their status as centres of educational excellence and showcase the sophisticated work they undertake day in day out.
We have recruited three Regional Care Home Education Facilitators (CHEFs), who are working to:
Develop accurate information on the breadth of healthcare student placement opportunities across the care home sector in Wales starting with care homes that offer nursing provision.
Collaborate with university, health, and social care partners, to build on existing care home placements and establish new relationships and links with care home settings to facilitate further student learning opportunities.
Provide ongoing support to care homes in facilitating student placements that are appropriately audited and provide effective student supervision and assessment.
Highlight the important contribution that care homes make to the development of the future health professional workforce.
Simon Cassidy - HEIW Head of Placement Experience and Improvement said: "The introduction of the first Regional Care Home Education Facilitators in Wales is a significant and exciting new venture. We look forward to key stakeholder collaborations with the ambition to develop further learning opportunities for nursing and wider healthcare students in the care home sector."
We hope to expand Care Home Education Facilitator roles in due course, but the first part of what is an initial three-year Welsh Government funded plan of work, will be to scope the potential for increased student access to the care home sector. Work has started to develop the national and local links, overarching governance, and stakeholder groups required to advance this programme of work.
We hope that these ambitions will have mutual benefits not only for students' learning and development, but to also help facilitate wider education and research opportunities with care home staff and organisations. Increased student access to care home settings will help highlight often complex care carried out whilst also giving healthcare students a glimpse into career opportunities available.