COVID-19 update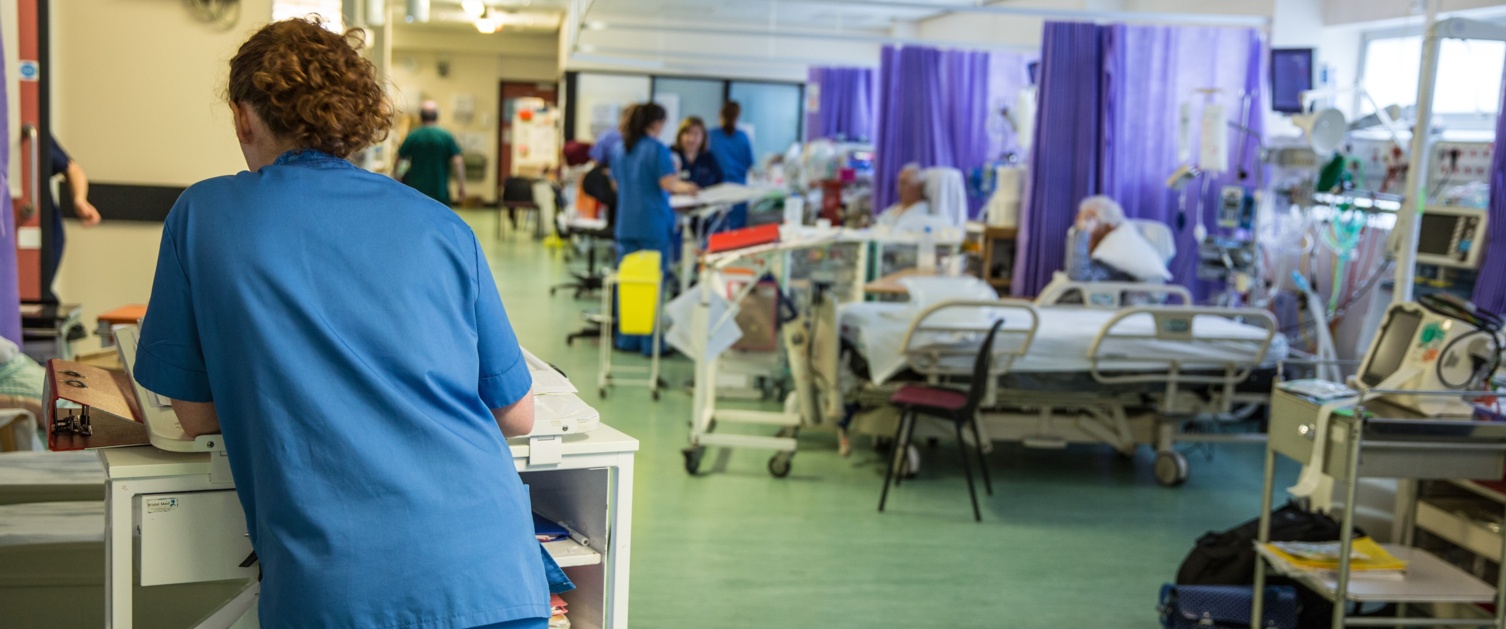 An update from Julie Rogers, Deputy Chief Executive / Director of Workforce and OD, on how HEIW are supporting the COVID-19 response.
Dear colleagues,

At this unprecedented time, we are thinking of our healthcare students, trainees and colleagues and continuing to do all we can to support in light of the increasing demands from the pandemic.

Following Alex Howell's last message about changes and adjustments to education and training programmes (for the latest education and training information and guidance visit https://heiw.nhs.wales/covid-19/), I wanted to update you on developments within our executive team and some of the work we are doing to support and increase the NHS workforce as part of the COVID-19 response.

As of last week, for a temporary period, Alex is supporting Andrew Goodall as Chief Operating Officer/Deputy NHS Wales Chief Executive, dedicated to COVID 19. During this time Alex will remain as HEIW CEO, but will be less involved in the running of the organisation. I'm therefore covering a lot of Alex's day to day work, stepping up more fully into my role as Deputy Chief Executive. You'll also be aware from one of Alex's previous bulletins that Stephen Griffiths, our Director of Nursing, is due to retire in late May. However, as a result of the current situation Stephen has kindly offered – and we have gratefully accepted – to return to work after his retirement for three days a week for three months to continue to support us during this emergency.

In terms of how we are supporting the changes and increases in the NHS workforce, below is a summary of some of the work we are doing.

All Wales staff health and wellbeing resource

I know for all of us the health and wellbeing of all those around us is very important, especially at this time. On behalf of NHS Wales Directors of Workforce and OD, and in partnership with staff health and wellbeing leads and Trade Unions, we've developed an NHS Wales Staff Wellbeing Covid -19 Resource This resource is available to anyone working in healthcare and provides access to a range of wellbeing information, toolkits and guidance to support health and wellbeing.

Growing the extra workforce

We've been looking at how we can support NHS organisations to increase their temporary workforce, and are progressing plans for a rapid recruitment and common training programme which will link in with local recruitment plans and the all Wales recruitment approach, 'COVID-hub Wales', announced by the Minister.

Our plan will see us manage the initial steps of an all Wales recruitment process for a generic position of a Band 2 Patient Care Assistant - a role that can be used in any NHS Wales organisation. In terms of initial steps, we will manage recruitment, interview, induction and training processes including generic induction and manual handling training. On completion of this, we will pass on successful applicants to their local HB for placement where required, final HR process and additional location / role specific training if needed.

The campaign is looking to launch next week and will initially be aimed at people who have experience in service and customer focussed industry, for example leisure and food and beverage sectors, who are not currently working for their usual employer. However, we appreciate there are many other people out there from other sectors who may be interested and they are most welcome to apply.

To promote the role, we will be working in partnership with the Department for Work and Pensions (DWP) and Working Wales (the adult advice service arm of Careers Wales). Please look out for the campaign on social media and give it your support by liking and sharing.

Supporting healthcare students to join the workforce

We are actively involved in leading, influencing and informing guidance to ensure students can safely contribute to services during this time.

In liaison with Welsh Government, regulators, professional bodies and universities, we have issued comprehensive guidance for student nurses and midwives on how they can support the health and care system, plus separate guidance for allied health professional students and health science students. The guidance includes the redeployment process plus a set of FAQs to help support and navigate students.

Within Pharmacy, in conjunction with the other three statutory education bodies (HEE, NES, and NIMDTA), we will shortly be issuing guidance on the redeployment of pharmacy students.
For dental students, with university stakeholders, we are enabling Welsh domiciled students to support services alongside maintaining their studies where applicable.

We are also working with Cardiff and Swansea University Medical Schools to support the deployment of final year medical students. Whilst students are supporting the NHS in this capacity, arrangements are in place to graduate them early (mid-May) so that they can opt into foundation interim year one (FY1) posts and support the NHS in this way.

All Wales national delegation guidance

National guidelines have been developed to assist in the management and practice of all acts of appropriate delegation. They have been developed primarily to support clinical staff, however, the principles could be applied to all staff groups across health and social care.

Training for non-critical care staff to support COVID19 patients and critical care specialists

Working jointly with the All Wales Clinical Care leads and Universities, we have together created two courses to enhance the skills of non-critical care staff so they are able to support colleagues in critical care departments, and care for patients with COVID19 who do not require critical care. The training is mainly focused on staff such as operating department practitioners, anesthetic assistants and recovery nurses who have experience of patient airways and whose primary work has decreased following the cancellation of elective surgery.

We are extremely grateful to our university colleagues who have worked exceptionally hard and very quickly to develop and make this training available. So far over 500 people have attended training with another 300 booked on.

In addition, Cardiff University and Glyndwr University are delivering bespoke respiratory training to physiotherapists (please click here for training resources).

If you would like to undertake any of the above training or you have staff in your team who require this, please contact Martin Riley Head of Education and Commissioning on: Martin.Riley@wales.nhs.uk.

Online training for healthcare workforce in responding to COVID19

In partnership with NHS Wales Shared Services Partnership a complete package of training has been created to support the wider healthcare workforce in responding to COVID19.
Available via the NHS Wales ESR system, the package includes training on:
Fluid Record Chart

Aseptic Non-Touch Technique (ANTT)

Medication

Nasogastric tubes

Patient Observations

National Early Warning

Airway Care

Critical Incidents in Resuscitation

Tracheostomy Care

Suction
Guidelines on how to access the training package via ESR can be found here.

Supporting the return of pharmacy technicians

We've launched a new training programme to enable pharmacy technicians in Wales to re-certify as Accredited Checking Pharmacy Technicians (ACPT) to support the workforce in the fight against COVID-19.

The new programme helps pharmacy technicians returning to practice and those transferring their skills between workplace settings, to refresh their skills, knowledge and understanding. This allows them to complete final accuracy checks of dispensed items within patient services plus pre and in-process checking within technical services. Where pharmacy technicians can complete these checks, pharmacists can then use their skills and knowledge in other areas of practice.

How HEIW can help you with education and training

With our leading role in education and training we have a lot of in-house experience and expertise creating learning and training programmes as well as delivering them via a number of methods and hosting online. For example, as part of the recruitment campaign we have developed an all Wales generic induction and basic training programme available via a virtual classroom. If you would like access to our resources or if we can help you produce virtual learning resources please contact angie.oliver@wales.nhs.uk

Kind regards

Julie Rogers
Deputy Chief Executive / Director of Workforce and OD