Congratulations to Professor Push Mangat, Medical Director at HEIW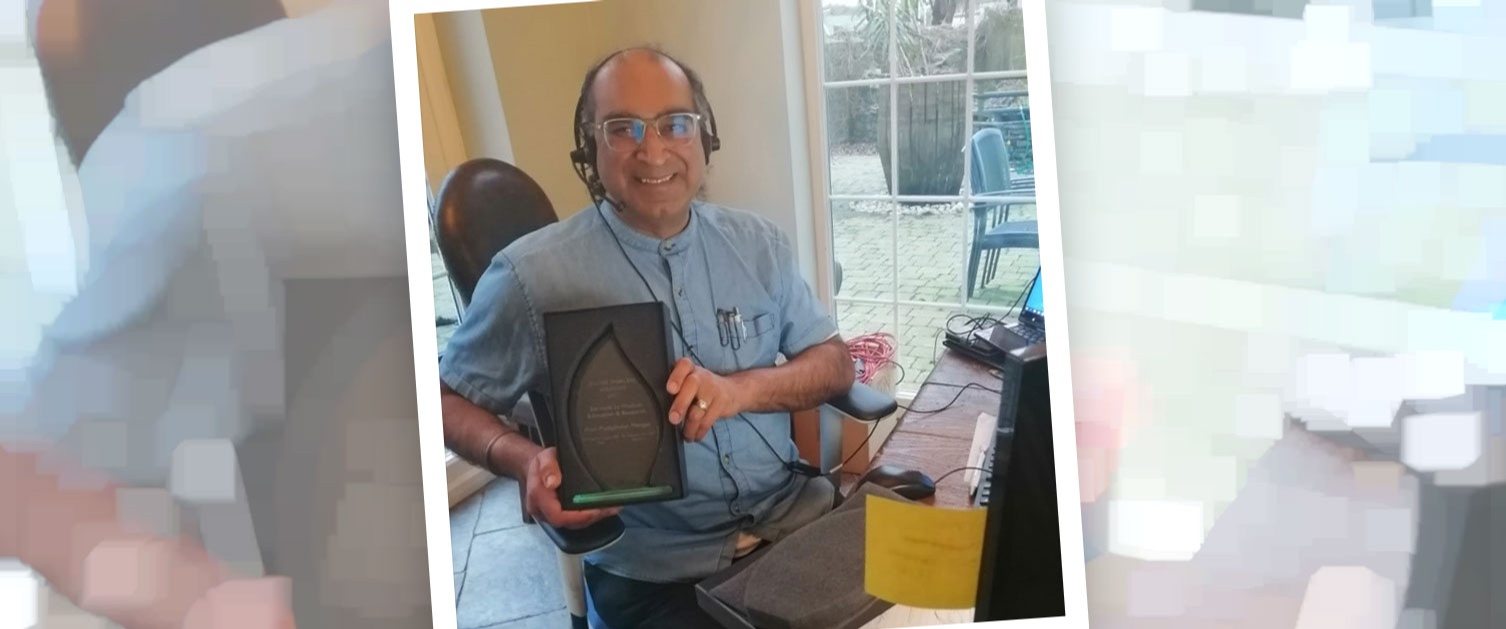 The British Association of Physicians of Indian Origin (BAPIO) have recognised Professor Pushpinder Mangat during their Annual Conference held in January this year.
Push was presented with the BAPIO award for services to Medical Education and Training by the Chair of HEIW Dr Chris Jones CBE. Speaking at the award ceremony, Dr Jones lauded Prof Mangat's work in furthering the cause of the overseas trainees, specifically for highlighting their educational and training needs.
Since its creation – our national health service has relied on international medical graduates for its success and stability. There are estimated to be over 50,000 doctors of Indian origin serving in our NHS across the UK. During the 1960s and 70s – almost 70% of GPs in the Welsh Valleys were of Indian origin – and today nearly a third of all hospital consultants in Wales are of Indian origin.
BAPIO are a non-profit organisation open to all healthcare professionals, promoting diversity, equality and inclusion. Since conception in 1996 with the initial aim of supporting international medical graduates, BAPIO has grown in stature and influence to become one of the largest organisations of its type in the country. BAPIO is represented through numerous divisions covering all regions of the UK.
"BAPIO is very grateful to Push for having highlighted the differential attainment of the BAME doctors, an issue that had been raised by BAPIO through a court case in 2014". Push has been a role model for the BAME doctors and has shown that hard work and ability recognise no barriers."
"We are all very pleased that Push has been recognised in this way. Helping to tackle inequalities in the medical workforce in the UK and especially in Wales, is an important priority for our organisation and one I know Push is extremely passionate about".
"It is always humbling to be recognised in this way and I am very grateful to BAPIO for this. Creating and supporting a pipeline of quality doctors for the NHS by providing training courses to promote excellence of doctors has always been very important to me. We have come a long way in reducing the inherent inequality in many aspects of education, training and career progression in Wales. However, we must not be complacent, and there is still much more work to be done".