Blog: Our vision for the primary and community care workforce in Wales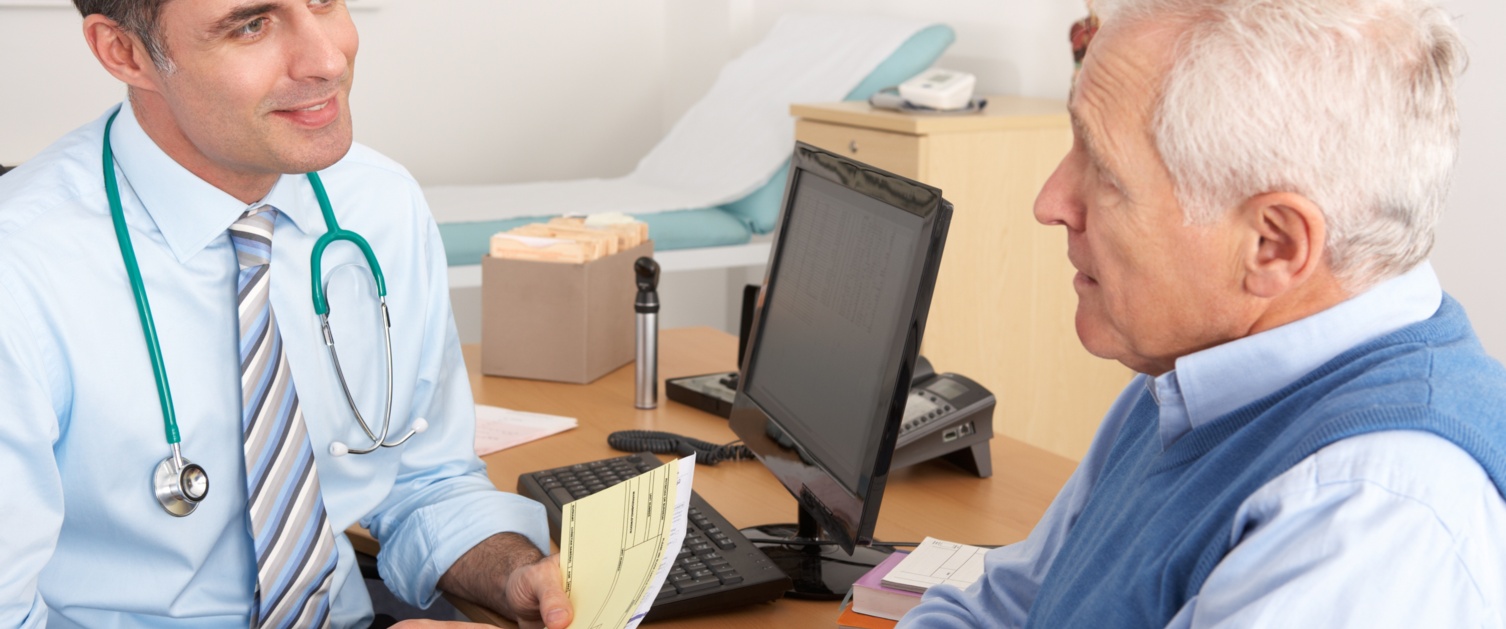 Within NHS Wales the majority of patient contact takes place within primary and community care - in fact about 90%. Whether that's seeking advice from your GP, an appointment with your practice nurse, visiting your community pharmacist, or many others, our primary care workforce are often our first point of call.
With a rapidly aging population, evolving technological advancements and more medical treatments and investigations, the primary and community care team has modernised considerably over the last 50 years. Not to mention the rapidly accelerated changes the team has adapted to in recent months due to Covid-19, such as the use of digital consultations.
Far from the days of just visiting your family doctor, we now receive care from an expanded team of GPs, nurses, health visitors, pharmacists, physiotherapists, occupational therapists, optometrists, dental teams, mental health practitioners, to name but a few. It is this multi-professional and accessible team that is so highly valued within local communities.
Working closely with partners across health and social care, Health Education and Improvement Wales (HEIW) is developing a primary and community care education and training framework for NHS Wales. This inclusive framework will aim to strengthen primary and community care services enabling us to deliver improved patient care closer to home.
We recently spoke to two members of the planning team for the initiative; Charlette Middlemiss, Interim Deputy Director of Workforce Transformation, HEIW and Professor Phil Matthews, Director of Postgraduate GP Education, HEIW, about their vision for an expanded and sustainable future workforce.
Collaboration is at the heart of their approach. The framework will build on the existing education, training and workforce planning that is already taking place at local levels and within Health Boards, universities and other sectors across Wales.
Working in close partnership with key individuals and organisations will be integral to making sure the approach is multi-professional and mutually beneficial for all those involved. Charlette and Phil were encouraged by the energy and support for their vision at a recent stakeholder event.
As Phil explained: "Our vision is about bringing everybody together to optimise the benefits of a more systematic approach across Wales and helping all professional groups in terms of placements, resources and quality management.
"There was a clear desire at our October 2020 conference to bring together the existing good work going on and to develop it further to strengthen primary and community care education and training throughout Wales."
Optimising the skills of each professional group within primary and community care is a critical element in making sure patients receive the best possible care from the most appropriate health care professional. Consistent and high-quality training for all groups will also ensure efficiency within the service.
One example Phil and Charlette pointed to was medication reviews. While many GPs will have spent time doing medication reviews, and many still do, pharmacists are often better placed to conduct them. Many elderly patients are now prescribed a number of different long term medications and it's important to conduct reviews to prevent harm from interactions and unforeseen effects. Sharing these responsibilities with pharmacists can also help free up time for GPs to spend longer with patients with complex presentations.
A key element of the vision is a network of primary care 'locality' training hubs sitting alongside Health Boards across Wales. The hubs will deliver the education and training needs of local primary and community care teams, having the flexibility to respond to regional needs.
The hubs will be supported by a primary care education group within HEIW and a stakeholder advisory group with representatives from professional bodies, staff organisations, Welsh Government, education providers, primary care clusters and students and trainees; a truly collaborative approach.
Another aim of the initiative will be to ensure clear and consistent standards in the quality of education and training within primary and community care for all professional groups throughout Wales.
Charlette explains: "Currently we have a tapestry of education and training for primary and community care, but there is variability in the quality and availability both in terms of professional groups and geographical areas.
"This initiative is going to help us to address these issues by implementing clear quality standards resulting in improvements for the primary and community care teams, for the practices, for the recruitment and retention of the workforce and hence for the delivery of patient care."
To keep up to date with developments at HEIW, you can sign up to our regular stakeholder bulletin by contacting HEIW.Communications@wales.nhs.uk