Intensive care medicine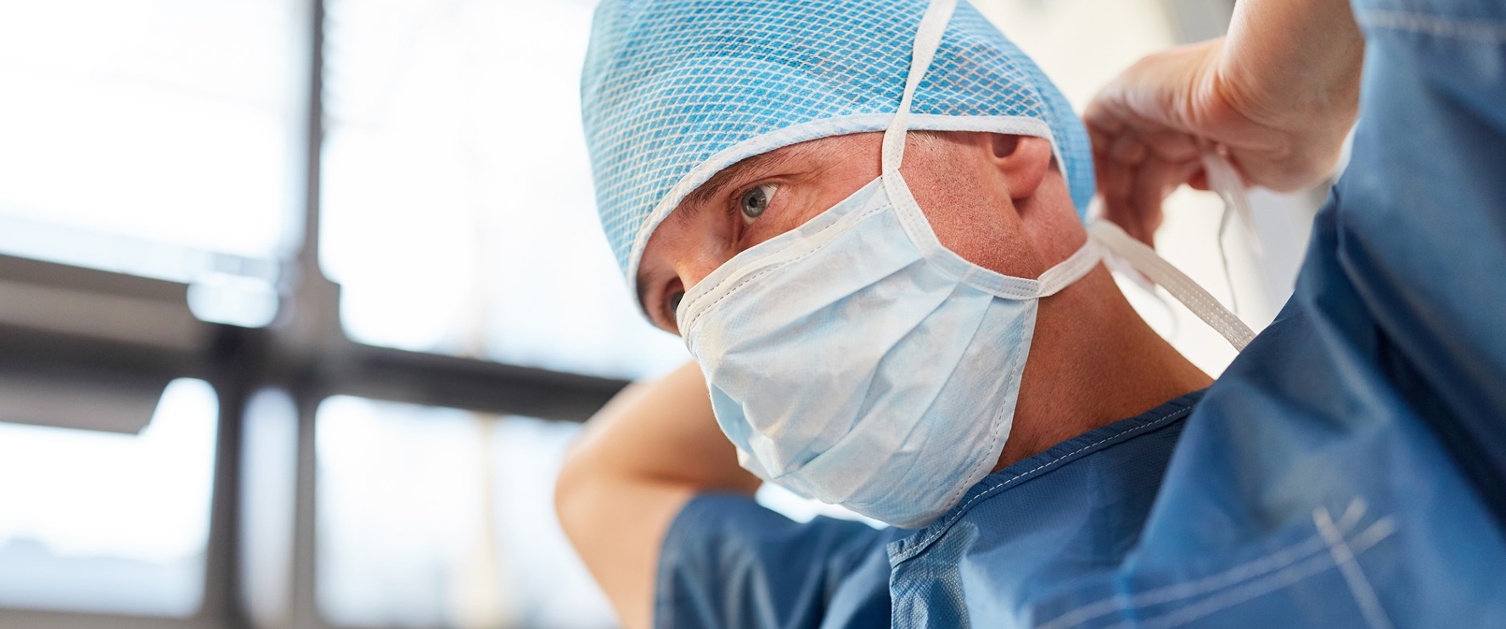 Intensive Care Medicine (ICM) specialists are involved in all aspects of care of the critically ill. They provide organ system support along with the investigation, diagnosis, treatment and management of acute illness. As an intensivist, you will have contact with patients from all specialties and work with a multitude of healthcare professionals throughout the hospital.
ICM frequently provides outreach services, teaching and training in the management of critically unwell patients to other hospital departments. Intensivists also frequently attend, assess, monitor and review deteriorating patients in the emergency department and other inpatient areas.
TRAINING IN WALES
HEIW offers its ICM trainees a unique and specialised training programme, as well as opportunities to achieve all of the expected learning outcomes to gain a Certificate of Completion of Training (CCT) in intensive care medicine. Entry to the training programme can be from Acute Care Common Stem (ACCS) or from any of the qualifying training programmes in anaesthesia, Internal Medicine Training (IMT) or emergency medicine.
It is broadly divided into three stages:
Stage 1
Trainees may be placed in Swansea, The Grange, Glangwili, Princess of Wales, Royal Glamorgan, Prince Charles, Ysbyty Gwynedd, Glan Clwyd or Wrexham Maelor hospitals in order to meet your requirements for at least twelve months training in each of the following specialities: medicine, ICM and anaesthesia.
Stage 2
These two years are focussed on Special Skills training which is usually undertaken in either Swansea or Cardiff to facilitate cardiothoracic, paediatric and neurosurgical experience. The programme leads are also working with Health Education north West to deliver Stage 2 training within the Liverpool and Manchester geographical areas for trainees based in north Wales. Stage 2 also includes a Special Skill year, which will vary depending if on a single or dual CCT pathway. If a single Faculty of Intensive Care Medicine (FICM) CCT is being pursued, a number of specialist areas can be selected to develop new skills during this year e.g. clinical areas may include echocardiography in ICM, transfer medicine or home ventilation, or non-clinical training in Quality Improvement (QI) methodology or academia and research. Dual CCT pathway trainees will undertake special skills in their partner CCT pathway i.e. Anaesthesia, Emergency, Acute Internal, Renal or Respiratory Medicine.
Stage 3
Stage 3 represents the final year of training, where ICM skills are consolidated before CCT. It can be split between one of the larger hospitals in south Wales, and experience within a smaller unit, or solely in a tertiary unit depending on future career planning interests.
South Wales' major trauma network is now established and with that comes opportunities to manage complex trauma, traumatic brain injuries, facilitate transfers and coordinate repatriation. Further west, Swansea is home to the Welsh centre for Burns and Plastic Surgery. This tertiary burns centre plays a central role in UK burns network and provides trainees with valued experience in burns critical care. In north Wales, the hospitals deal with large volumes of trauma too, with collaborative care between the district general hospitals of the region, which feed into the North West Midlands and North Wales Trauma Network, with the Major Trauma Centre (MTC) located in Stoke. North Wales provides its own challenges with its rural landscapes, fast roads and rugged coasts - this leads to valuable opportunities to experience multi-agency patient care; and for those experienced in the mountains may provide the backdrop for voluntary work with local mountain rescue teams. HEIW and the ICM Specialty Training Committee (STC) are committed to your development and education and will provide you with a scheme that lets you grow in experience and confidence as the years go by. The variety of training opportunities and locations in Wales will make you a well-rounded professional ready to take on a consultant role in any large or small hospital.
Please use the links below to find out more about a career in Intensive Care Medicine, the curriculum or the recruitment process.
Careers information*: please click here for details.
Curriculum Information*: please visit the General Medical Council (GMC) for further details.
Recruitment Information*: recruitment is nationally co-ordinated; please click here for details.
Specialty Training Programme Contact Details: If you wish to speak to our Training Programme Director, you can find their details here: Specialty Training Programme Contact Details
Useful links*:
Faculty of Intensive Care Medicine
*Health Education and Improvement Wales is not responsible for the content or reliability of any linked websites. We accept no liability in respect of the content or for the consequences of following any advice included on such sites.
Listing should not be taken as an endorsement of any kind.
We cannot guarantee that these links will work all of the time and have no control over the availability of the linked pages or change of website address.
Health Education and Improvement Wales reserves the right to reject or remove links to any website.
We've included some additional information below, which we hope you find useful.
Continuous Professional Development: There are plenty of opportunities to continue your professional development in addition to your specialty specific study days. These include our Generic Curriculum, Quality Improvement Skills Training (QIST) and our leadership portal Gwella. Our Wales Clinical Academic Training (WCAT) Fellowship Programme and Welsh Clinical Leadership Training Fellowship (WCLTF) may also be of interest.
Less than Full Time: we aim to make LTFT training available to as many eligible trainees as possible. Visit our web page to find out more - LTFT
Professional Support Unit: our Professional Support Unit provides guidance and information to doctors in training, including training courses and wellbeing support. Visit their page to find out more - Support available.
Single Lead Employer: we have adopted a Single Lead Employer (SLE) model of employment. This means rather than changing employer every time trainees rotate, they stay with the same employer throughout their training no matter where they are based. Not only does this mean less paperwork and saves time, but also one continuous employer for any concerns, queries or issues throughout training. Please visit Lead Employer - NHS Wales Shared Services Partnership
Trainee Representatives: these are elected representatives who work with us to continuously improve our training programmes through feedback and improved communications between Trainees and Specialty Training Committees/Specialty Schools. They will also be able to direct you to trainee led resources, initiatives and services.
Benefiting from a strong sense of community, affordable housing, great schools and loads of ways to relax and have fun, Wales is an easy place to settle whether you bring your family or come on your own.
Our Train, Work, Live website has more information that will provide a useful insight. Welcome to Wales provides a wealth of information, from living and working in Wales to information about adventure and activities, nature and landscapes, language and culture.
For a directory of the Health Boards and hospitals, visit Health in Wales | Directory
New to the UK?
The following website contains lots of useful information if you are new to the UK: