Pre-hospital emergency medicine
Sub-specialty training in pre-hospital emergency medicine (PHEM)
PHEM posts in Wales provide an opportunity for senior training grade doctors (ST 5-7) in Emergency Medicine, Anaesthesia, Intensive Care Medicine or Acute Internal Medicine to undertake sub-specialty training in Pre-hospital Emergency Medicine within professionally supported and well-governed clinical services.
It is aimed at those individuals whose long-term career aspirations involve a significant component of Pre-hospital Care work. Successful completion of the training programme will allow for sub-specialty accreditation in Pre-hospital Emergency Medicine.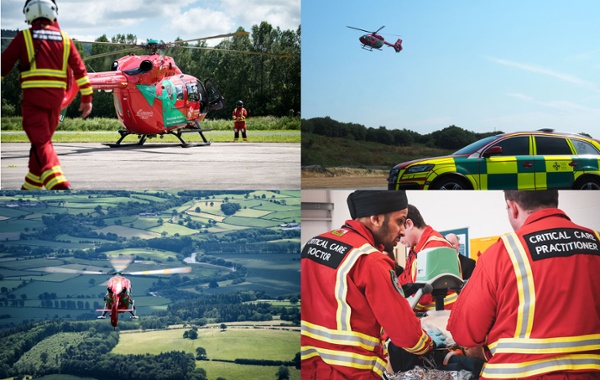 These images belong to Wales Air Ambulance. They are an independent charity which work in partnership with the NHS.
The Intercollegiate Board for Pre-hospital Emergency Medicine (IBTPHEM) is responsible for the supervision and quality assurance of the training in PHEM. For information relating to training requirements.
If you are interested in applying for PHEM training you can find further information on the All Wales School of Emergency Medicine (AWSEM) website or if you have any questions please contact Dr Syed Masud, Training Programme Director for PHEM Training in Wales.