Linen services staff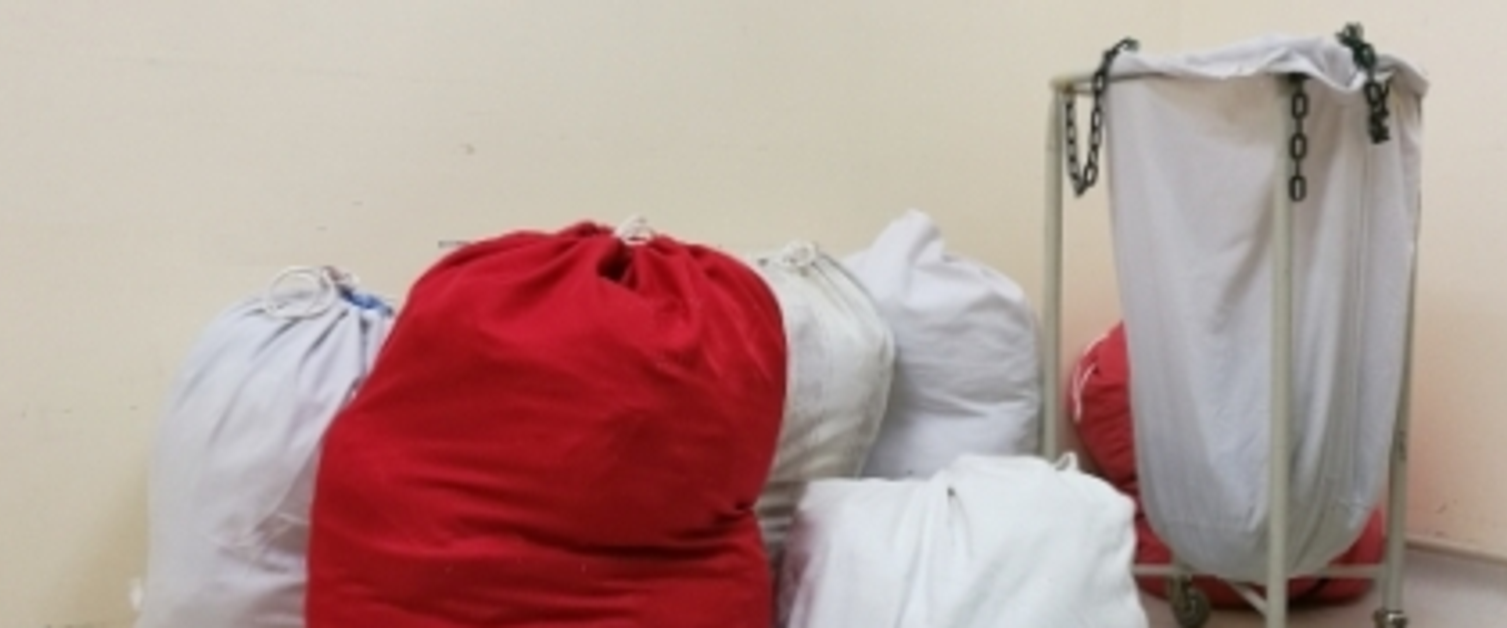 What is a Linen Assistant?
Linen services staff make sure that clinical departments throughout the NHS have stocks of clean linen, such as sheets and towels.
Their job role is an important part of healthcare as soiled linen that has not been cleaned correctly can spread infection.
The role of a linen assistant can be physically demanding. There are various roles within linen services, these include Linen Services Assistant, Linen Services Supervisors and Line Services Managers.
Is a Linen Assistant the right career for me?
Linen services staff need to be:
able to follow instructions and procedures carefully
very health and safety aware
physically fit for lifting, packing and moving trolleys
able to use initiative
willing to take responsibility for their own work
able to work in a team
You'll also need:
organisational skills
teamwork skills
What do Linen Service Staff do?
There are a variety of tasks that need to be completed in the linen department and dependent on the job role itself and area working, daily tasks may vary.
As a linen services assistant, you may:
deliver items of clothing or linen to wards and other patient areas
sort linen ready for cleaning or washing
pack linen for storage or delivery
keep records of stock levels
Some linen services staff also use a sewing machine or marking machine to:
repair uniforms
add logos to uniforms
add labels to items of linen / uniforms
order and maintain records of staff uniforms issued
In some hospitals, where there is a laundry on site, linen services staff:
receive used linen from hospital departments
sort items according to how they will be washed or cleaned
operate industrial washing and dry cleaning equipment
dry and finish using steam cabinets, steam and vacuum presses or by hand
fold and pack linen
issue uniforms to staff
As a linen services supervisor or team leader, you will oversee the work of a team of linen services assistants.
As a linen services manager, you make sure that laundry services meet quality standards. You'll have other management tasks such as:
recruiting and training staff
arranging staff rotas
managing absence and discipline
controlling budgets
Where do Linen Services staff work?
Linen services assistants based in hospitals may work in a dedicated linen facility, some may have contact with patients, others working in off-site laundries have little or no contact with patients.
How much do Linen Services Assistants earn?
In the NHS, a linen services assistant is paid a band 2; please see our Pay and Benefits section for more information
What career progression opportunities are available for a Linen Services Assistant?
When you start work as a linen services assistant you will receive the training you need. This includes an introduction to the department and its systems and equipment as well as health and safety and manual handling.
Employers will expect employees to obtain qualifications if they wish to progress further. With qualifications and experience, a linen services assistant could become a team leader, supervising a team of assistants. With further experience and training, they could progress to become a manager, responsible for a department or area.
You may be offered the opportunity to take qualifications in, for example, laundry services.
How do I become a Linen Assistant?
There are no set entry requirements for linen services assistants. Employers expect a good standard of numeracy and literacy. They may ask for GCSEs in English and maths. Employers may also ask for relevant qualifications such as an NVQ in hotel services or health care.
Employers may ask for some experience of linen or laundry work or healthcare which could be from paid or voluntary work, some may require skills such as a sewing machinist.
How do I get experience?
To find out about work experience and volunteering opportunities in NHS Wales visit our Work section.
How do I apply for a job?
All vacancies for NHS Wales are advertised on NHS Jobs Visit our Work section for more information.
Useful links: