Hospital chef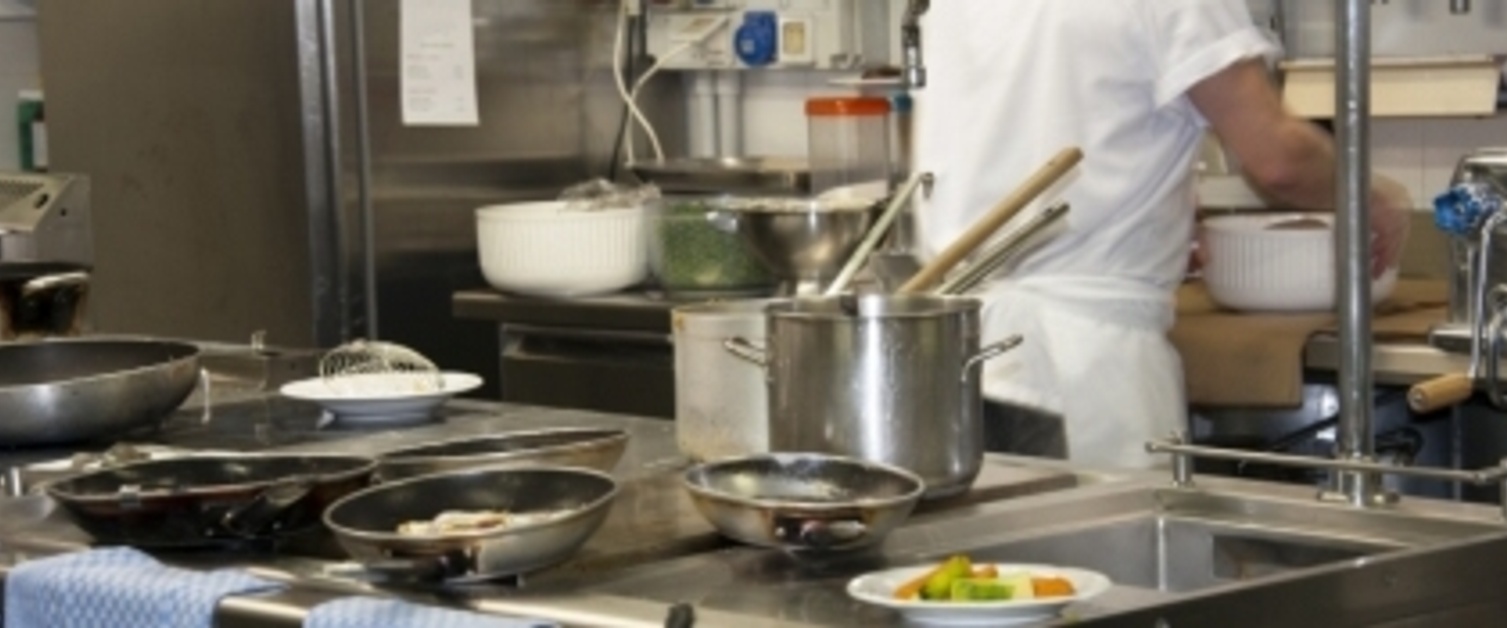 What is a hospital chef?
A hospital chef produces large quantities of food for patients, staff, visitors and occasional functions.
Working within an NHS Hospital Catering Service, the Chef assists in all aspects of preparation, production, food service, and cleaning duties associated with the provision of a high quality catering service.
Is a hospital chef the right career for me?
It is important to have a genuine interest in all aspects of food culinary, from the basic food preparation to the variation of recipes. This must be in conjunction with an awareness of food hygiene and food safety.
A hospital chef is required to demonstrate:
good organisational skills, working within a team or individual initiative
physical ability for working in the hot kitchen environment with noisy conditions.
flexibility and adaptability to the requirements of the service
professional conduct with respectable customer care
What do hospital chefs do?
As a hospital chef, you prepare and cook foods following precise recipes that are designed to provide a high quality nutritional meal for patients to aid their recovery. These national recipes also contribute to an efficient spend, ensuring portion control to contributing to the reduction of food waste. A hospital chef ensures that strict food safety standards are followed, ensuring the meals served are safe for consumption.
The duties of a hospital chef include:
Preparing meals to meet the patients' dietary or cultural requirement
Providing healthy food that is appealing to encourage patients to eat
Preparing meals for general Hospital Restaurant and occasional buffet / function requests.
Control of food safety and quality through continuous monitoring of food temperature.
Cleaning of the main kitchen and equipment in accordance to cleaning specifications and hygienic standards
Where do hospital chefs work?
Working and training within NHS Hospital Catering, will mainly be carried out in the main hospital kitchen.
How much do hospital chefs earn?
In the NHS, a hospital chef is paid a band 3; please see our Pay and Benefits section for more information.
What career progression opportunities are available for hospital chefs?
As a hospital chef you will be provided the training required to introduce you to the service, its structures and processes. There are opportunities to take further qualifications and short courses in subjects such as Food Hygiene and Allergen Awareness, Health & Safety and Customer Care.
Career development opportunities for hospital chef within the NHS can be achieved by; working within larger kitchens, as an Assistant Head Chef, Team Leader or with experience and qualifications as a Catering Supervisor.
How do I become a hospital chef?
Becoming a hospital chef in the NHS, employers expect a good standard of education and may require GCSEs, specifically numeracy and literacy. You will require catering qualifications, commonly Professional Cookery at level 2 or 3 and a recognised Food Hygiene Certificate. Employers also expect catering experience. Some Chefs enter the NHS as catering assistants and undertake future qualifications in employment. It would certainly be an advantage to have some experience of catering and hospitality, from relief employment or voluntary work.
Where can I train in Wales?
There are several Catering and Hospitality training course available at further education colleges throughout Wales:
How do I get experience?
There are a few opportunities to gain experience within an NHS Hospital Catering and Kitchen setting:
Temporary relief employment
Voluntary placement
Entry level as a Catering Assistant
Further education qualifications
All of the above will contribute to gaining relevant experience of working in a busy catering environment.
How do I apply for a job?
For further information, to perform a search or apply on line, visit NHS Jobs.
Useful links: