Domestic services staff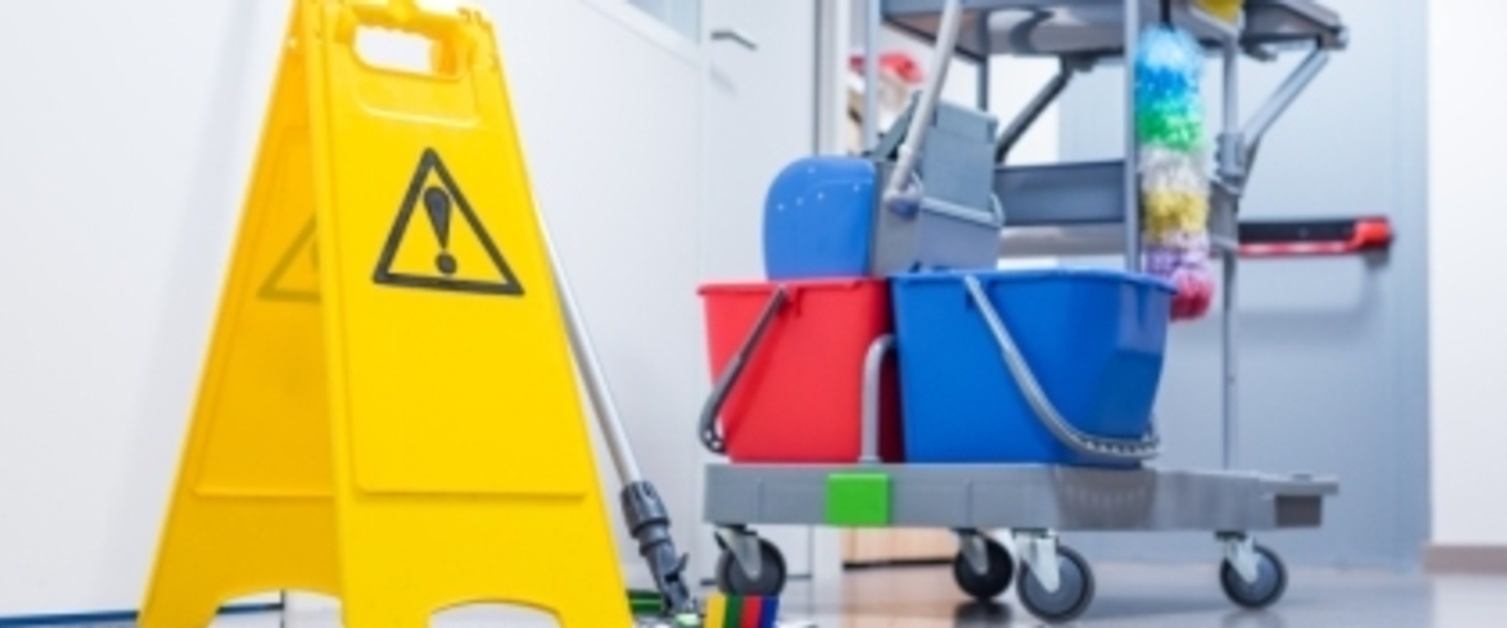 What is a domestic?
Domestic service staff work in both clinical and non-clinical areas throughout the NHS. They have a very important role making sure that all areas are kept hygienically clean and remain a safe environment to work in.
The domestic's job is to help prevent the risk and spread of infection especially in areas where members of staff care for patients. Cleanliness is extremely important and maintained on a daily basis. Many domestic service assistants have contact with patients and will require a basic level of customer service experience. This can help make the patient experience more pleasant.
Is a domestic the right career for me?
A domestic Service Assistant needs to:
be physically fit
follow instructions and procedures
pay attention to detail
work as part of a team
take responsibility for their own work
be able to work unsupervised
manage time effectively
What do domestics do?
A domestic (or domestic services assistant) will carry out routine cleaning tasks which need to be done on a daily or weekly basis, this could include:
dusting surfaces, furniture and equipment
cleaning hard floors with mops or electric floor cleaners
using vacuum cleaners or carpet cleaners
cleaning toilet and bathroom areas
steam cleaning
emptying waste bins
carry out regular, planned deep cleaning on a monthly or annual basis
Employers may ask staff to take courses in particular topics such as dealing with hazardous waste or infection control, special cleaning tasks etc.
As a domestic services supervisor, you'll oversee the work of a team of domestic assistants, allocate work to make sure all the cleaning is carried out where and when it is needed. You will also make sure staff are available for routine cleaning as well as unexpected emergency situations.
As a domestic services manager you are responsible for planning and organising the cleaning operations for the department.
Other management tasks will include:
recruiting and training staff
arranging staff rotas
making sure all cleaning meets quality standards
managing absence and discipline
controlling budgets
Where do domestics work?
Domestic services staff work in various settings and areas throughout the NHS, both clinical and non-clinical. They are likely to come into contact with patients, depending on where they work. Supervisors and team leaders may have some contact with patients. Managers may have little or no patient contact.
How much do domestics earn?
In the NHS, a domestic assistant is paid a band 2; please see our Pay and Benefits section for more information
How do I become a domestic assistant, supervisor and manager?
There are no set entry requirements for domestic services assistants. Employers expect a good standard of numeracy and literacy skills and may ask for GCSEs in English and maths. Employers may also ask for relevant qualifications such as an NVQ in hotel services or health care and relevant experience such as hotel or healthcare work, which could be from paid or voluntary work.
Once employed as a domestic you will be encouraged to attend courses in particular topics related to the job role. Employers will expect domestic assistants to obtain qualifications if they wish to progress. With qualifications and experience, a domestic services assistant could become a team leader, supervising a team of assistants. With further experience, they could progress to become a manager, responsible for a department or area.
Domestic services supervisors would have previously worked as cleaners or domestic assistants; this may have been with the NHS or elsewhere. Employers usually ask for relevant qualifications in cleaning and/or team leadership.
Domestic services managers may enter the NHS with a relevant qualification and/or experience. This could be a degree or HND in facilities management or hotel services for example. They may have experience from working outside the NHS.
All positions will be advertised on NHS Jobs.
Useful links: