Speech and language therapist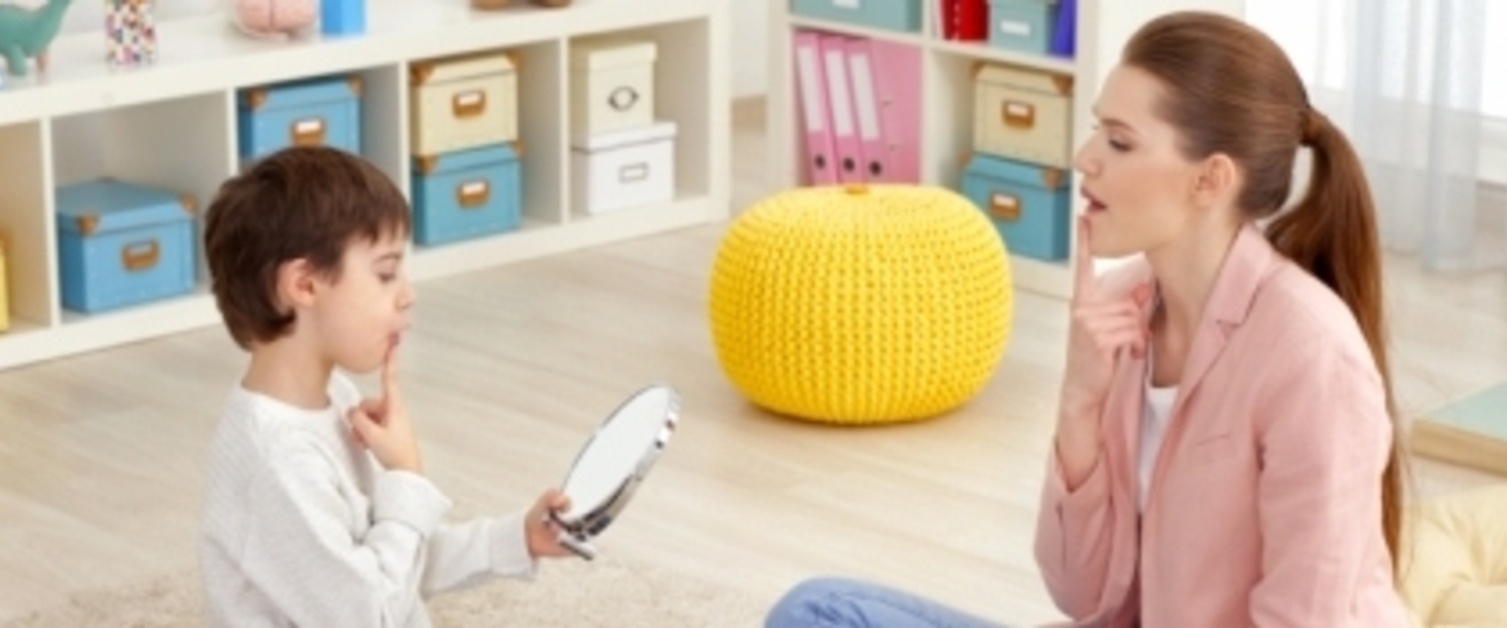 What is speech and language therapy?
Speech and language therapists (SLT) provide life-changing treatment, support and care for children and adults who have difficulties with communication, or with eating, drinking and swallowing.
They work with parents, carers and other professionals, such as teachers, nurses, occupational therapists and doctors.
Is speech and language therapy the right career for me?
If you're wondering whether speech and language therapy is the career choice for you ask yourself if you:
enjoy working with people of all ages
can work as part of a team
have good listening and communication skills
enjoy solving problems
have the capacity to study
want to be part of a dynamic, rapidly developing profession which draws on science, education and medicine
have leadership qualities and negotiating skills
What do speech and language therapists do?
SLTs assess and treat people with communication, eating drinking and swallowing problems.
SLTs help children with a range of conditions such as:
mild, moderate or severe learning difficulties
physical disabilities
language delay
hearing impairment
cleft palate
stammering
autism/social interaction difficulties
And help adults with:
communication or eating and swallowing problems following neurological impairments and degenerative conditions, including stroke, head injury, Parkinson's disease and dementia
head, neck or throat cancer
physical disabilities
stammering
hearing impairment
In many cases, they will also support the service users' carers.
Where do speech and language therapists work?
Speech and language therapists work in:
Community health centre
Hospital wards
Outpatient department
Mainstream and special school
Assessment units and day centres
In service users' homes
Some now work in courtrooms, prisons and young offenders' institutions
What hours do speech and language therapists work?
Terms and conditions are dependent on the employer. However, most SLTs in Wales are employed by the NHS under Agenda for Change conditions. Full time hours of work are 37.5 hrs a week.
How much do speech and language therapists earn?
In the NHS, an entry level qualified physiotherapist position would start at Band 5; please see our Pay and Benefits section for more information.
What career progression opportunities are available for speech and language therapists?
SLTs can progress clinically by choosing to specialise in a particular area of practice such as critical care, stammering, learning disability, neurological conditions. Other options include teaching or research.
You could also move into management, either within speech and language therapy services or general management. As head of a local service you would be responsible for a team of staff and managing a budget.
Some speech and language therapists set up their own practice.
How do I become a speech and language therapist?
Do I need a degree?
Yes, all speech and language therapists must complete a recognised degree programme and register with the Health and Care Professions Council before being able to practise.
Where can I train in Wales?
Cardiff Metropolitan University.
Is there funding available?
Yes, for further information about available funding and eligibility please visit Student Awards Services.
Are there postgraduate opportunities?
If you already have an honours or equivalent degree, you may be eligible to enter a two-year postgraduate qualifying programme. Subjects in related fields (for example, psychology, social sciences and linguistics) are often preferred.
Do I need previous experience to apply for the course?
Each institution sets its own entry requirements, so it's important to check carefully. Wherever you study, you will need to show that you have an understanding of speech and language therapy. It is a good idea to spend some time with a registered speech and language therapist to see what the work is like.
How do I get experience?
Contact your local speech and language therapy service as they may be able to arrange an observation session; however, these are not a necessity.

Voluntary work and other relevant work experience are all regarded as relevant. To find out about work experience and volunteering opportunities in NHS Wales visit our Work section.

Contact your local volunteer bureau or try to get some work experience in healthcare, a local nursing home or school. Local stroke groups also often need volunteers. The following organisations concerned with the needs of people with speech and language difficulties may also be able to provide information on opportunities for voluntary work: Connect, Headway, Stroke Association, National Autistic Society, Afasic, Sense.
How do I apply for a job?
Visit our Work section for more information.

Royal College of Speech and Language Therapists members can see adverts from other employers, such as schools.
Useful links: